The company that operates the majority of city-owned oil wells recently filed for Chapter 11 bankruptcy amid plummeting oil prices, but officials with the California Resources Corporation said there will be no impact locally or statewide. 
"This is a balance sheet restructuring, … this isn't about liquidating," spokesperson Margita Thompson said.
The California Resources Corporation, or CRC, operates some 9,800 wells across the state, including 1,800 city-owned wells in Long Beach and the THUMS Islands off the coast.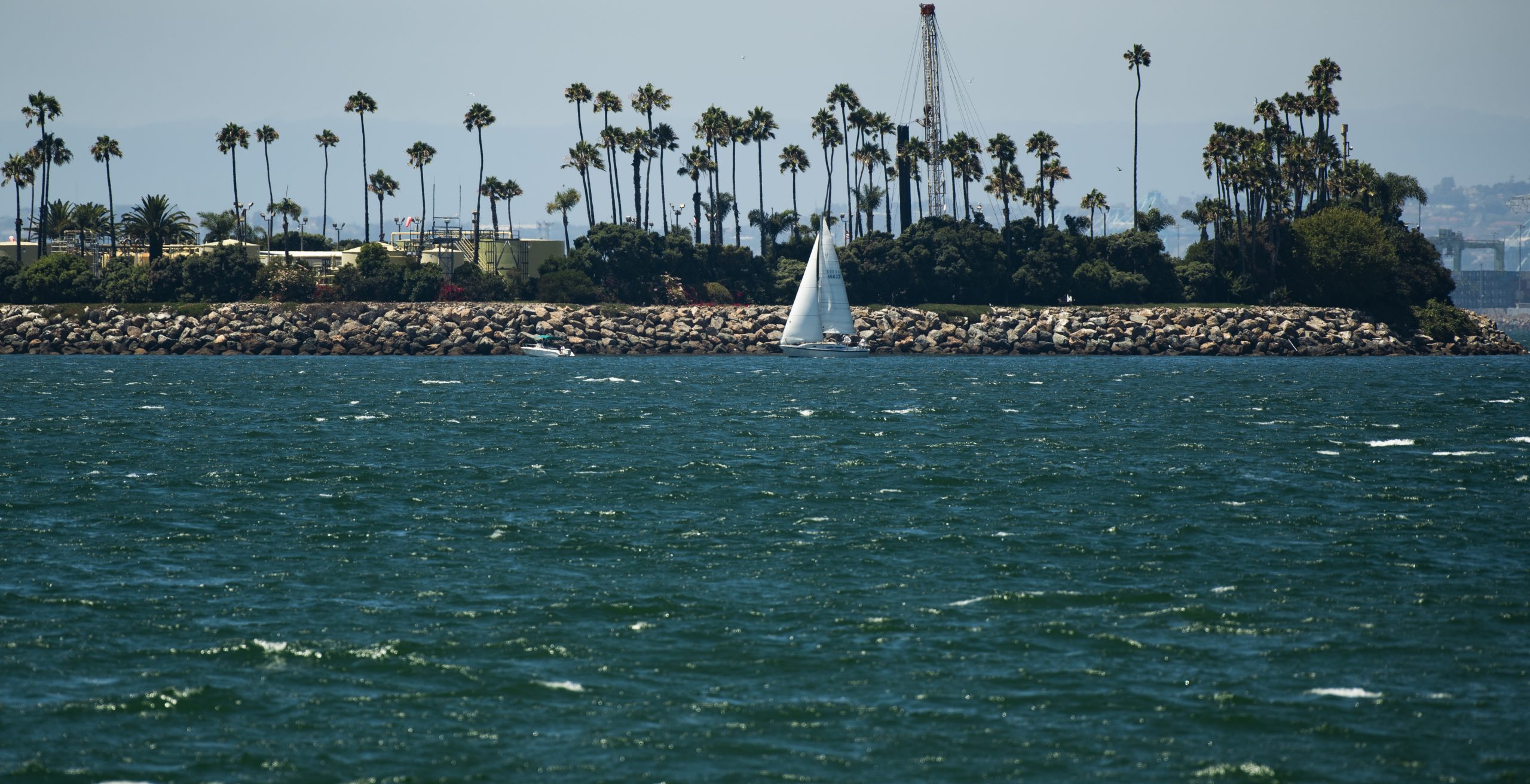 The company inherited billions of dollars of debt when it spun off from Occidental Petroleum Corporation in 2014, which CRC had reduced by $1.7 billion, Margita said. With oil prices plummeting earlier this year—dropping below $0 per barrel in some cases—due to the price war between Russia and Saudi Arabia and compounded by the pandemic, the company's debt payments became insurmountable.
The Wilmington Oil Field, much of which rests below Long Beach and its coast, has generated over $1 billion for the City of Long Beach since 2003, according to CRC data. Last year, local oil production totaled about 10.6 million barrels, 90% of which came from THUMS Islands operations. Production was down 5% from 2018, which is the city's average decline with regular drilling investment.
Long Beach Energy Resources Director Robert Dowell said new drilling requires oil prices to be around $55 per barrel. Current prices compounded by financial and budgetary challenges will deter new drilling at least well into next year, Dowell said. With no investment in new wells, Long Beach oil production declines at a rate of about 8-10% annually.
As it is, the state of California imports 70% of its oil from other states and countries.
While local production is safe from the CRC bankruptcy, city staff estimates city-owned wells will reach the end of their economic life no later than 2040—possibly earlier depending on the price of oil in the coming years. An oil well's economic life ends when daily operating and maintenance costs exceed incoming revenues.
For fiscal year 2020, Long Beach budgeted oil at $55 per barrel. When oil markets collapsed, Long Beach prices fell as low as $11 per barrel. Since the historic low, prices have rebounded to around $42 per barrel, according to Dowell.
"Recovery has been better than we had initially thought," he said. "We thought it would take well into the fourth quarter of this year to be at the oil prices we're at."
As owner of the wells, the City of Long Beach must pay for a portion of well abandonment when production ceases. Total liability required by the city is $141 million, while the state is on the hook for more than $900 million.
In a July 14 memo to the mayor and city council, Dowell detailed the city's unfunded liability, which comes out to $97.7 million. Taking into account not funding abandonment liability over the next two years to make up for reduced oil prices and other financial losses, Dowell said he still fully expects the city to be able to cover the full abandonment costs when the time comes.
"We remain optimistic," Dowell said.
When the wells are no longer economically viable, Dowell said it will take about five years to fully wind down operations.
In addition to abandonment costs, the city is responsible for mitigating subsidence, which is the gradual sinking of land area that occurs when oil is extracted. The city has already set aside $186 million for subsidence, which is expected to be sufficient to cover future expenses.