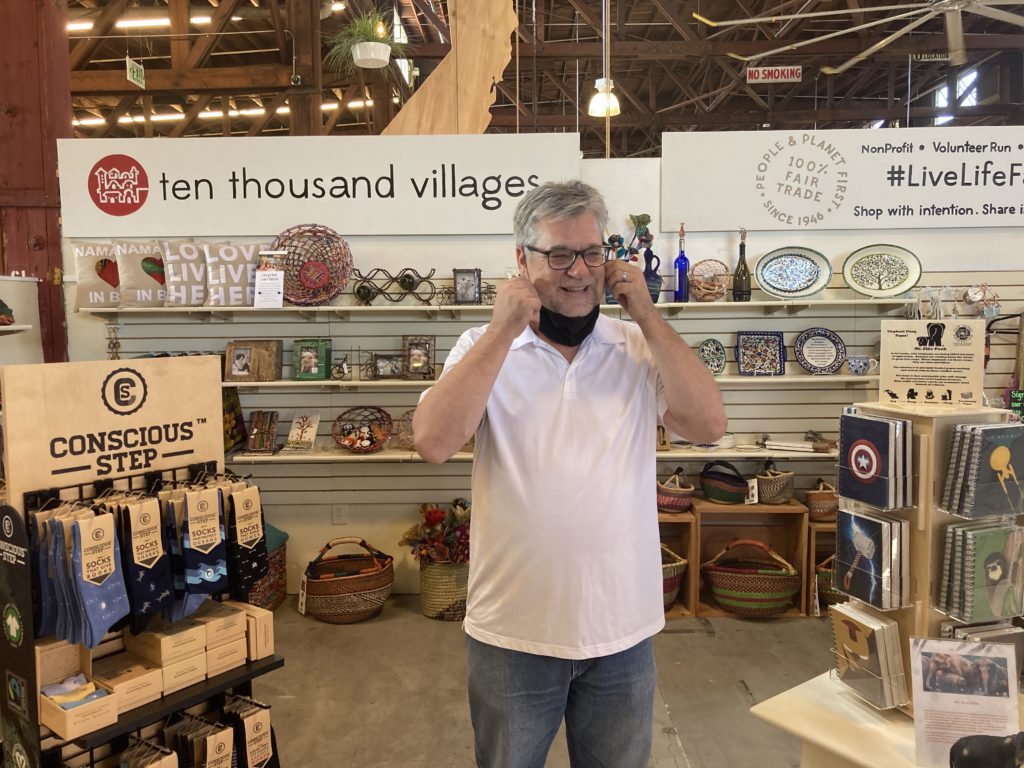 Before the Crafted weekend marketplace in San Pedro opens its doors on an unseasonably hot Sunday afternoon, a number of patrons have already gathered on the spaced out patio furniture outside, anxiously waiting to be allowed in.
The old 1950s navy warehouse is now home to the first Ten Thousand Villages store in the Long Beach area. The nonprofit, which is headquartered in Akron, Pennsylvania, sells fair trade products sourced from over a hundred artisan groups worldwide, in an effort to provide sustainable income for disadvantaged communities.
"Part of the process of fair trade is educating people and expanding into new markets," said Thomas Hoffarth, a member of the local outpost's board of directors.
The new Crafted stall is a satellite location of the Ten Thousand Villages store in Redondo Beach, which Hoffarth and his wife founded together with other members of their church, in 2012.
At the new location, the group is hoping to attract shoppers from Long Beach who might not be willing to drive all the way to Redondo Beach, but are happy to hop across the San Pedro Bay for a leisurely weekend shopping trip.
"I always got a great vibe from Long Beach, how it's an artistic community that would really get the value," Hoffarth explained.
The value of fair trade comes from the support it provides to vendors, who are able to make a living wage from selling their wares, Hoffarth's wife Rhonda said.
Based on her background in sales, Rhonda Hoffarth said the procurement process for items sold by Ten Thousand Villages is completely different from that of traditional retailers, who are always out to negotiate the lowest price.
Instead, Ten Thousand Villages asks vendors to name their price based on the cost of materials and labor, with the goal of selling to a customer base that understands that fairly sourced products come with a higher price point.
"You might see the same product at a Pier 1 Imports at a lower price, but that probably means that they didn't pay them the same value," she said.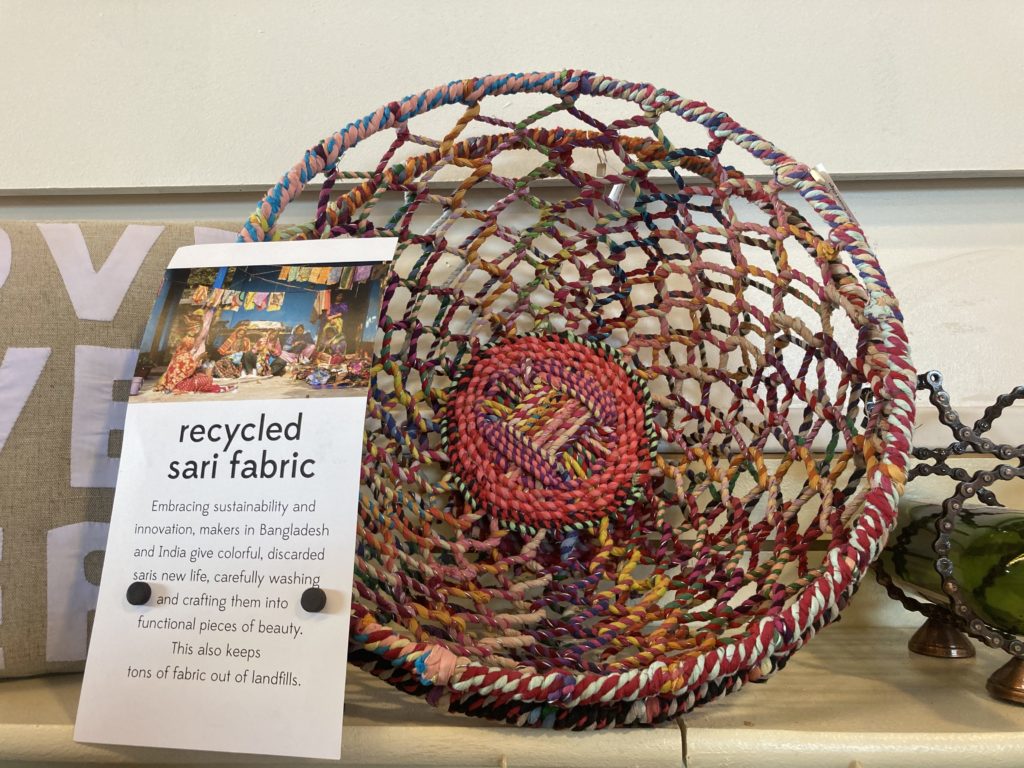 Still, there's bills to pay and rent to cover for Thousand Villages as well. In addition to revenue from sales, the nonprofit relies on donations and volunteers to make the numbers work.
"It's a balance between being a nonprofit that's just trying to fundraise and being a business," Thomas Hoffarth said.
At first the couple tried to make it work on their own, with Thomas Hoffarth managing the Redondo Beach store. But Hoffarth quickly realized that he was in over his head, leading them to hire a store manager.
Michelle Ryan, the store's only full-time employee, is a San Pedro native and pushed for the new location this year. The nonprofit's board was supportive at first, but got cold feet when the pandemic brought retail to a screeching halt in the spring.
"I had to win some people over," Ryan said. But with off-site sales at church meets and holiday events likely off the table this year, the satellite location offered a much-needed opportunity to generate sales revenues. So far, Ryan noted, the stand has far exceeded her conservative revenue estimates.
The vendors have been understanding as well, Ryan noted, as Ten Thousand Villages had to slow down purchases during the nationwide lockdowns. "It really is a great symbiotic relationship," the store manager said.
For the Hoffarths, their involvement with Ten Thousand Villages came from a desire to expand on their community service. Driven by their faith and in the company of their community at American Martyrs Catholic Church, the couple had already been involved in actions to help the homeless and other neighbors in need.
"We wanted to get more involved," Thomas Hoffarth said. "The more we understood how the world works as a unit, we wanted to be part of that equation."
Editor's note: Thomas Hoffarth has done freelance reporting for the Long Beach Post, which is a sister publication of the Long Beach Business Journal.