Development News
Long Beach Exchange Groundbreaking
On February 14, Long Beach city officials and developers celebrated the groundbreaking of Douglas Park's largest project to date, the 26-acre Long Beach Exchange (LBX) on the southeast corner of Lakewood Boulevard and Carson Street.
The project by Burnham-Ward Properties, an affiliate of Burnham USA, was approved last November and will consist of approximately 266,000 square feet of retail and restaurant space. Whole Foods 365, Nordstrom Rack, Orchard Supply Hardware, PetSmart and T.J. Maxx are confirmed tenants of the complex.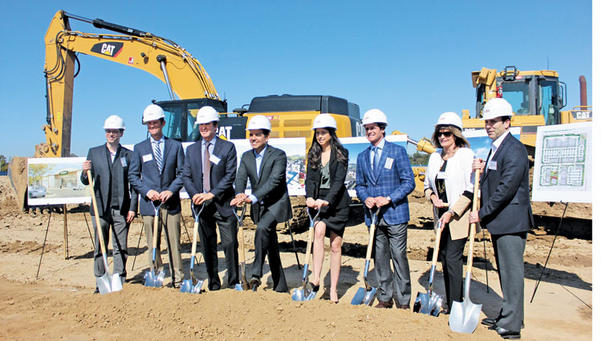 Developers and city officials broke ground on the 26-acre Long Beach Exchange on February 14. The largest project to date on the Douglas Park property will consist of 266,000 square feet of retail and restaurant space on the southwest corner of Lakewood Boulevard and Carson Street. Pictured from left: Jonathan San Antonio of Rockwood Capital; Stephen Thorp of Burnham USA; Scott Burnham of Burnham USA; Mayor Robert Garcia; 5th District Councilmember Stacy Mungo; Bryon Ward of Burnham-Ward Properties; Therese Hotvedt of Burnham USA; and Joel Mayer of Rockwood Capital. (Photograph by the Business Journal's Brandon Richardson)
"The vision is to develop an experiential retail shopping center that focuses on dining, fashion and entertainment," Stephen Thorp, executive vice president of Burnham USA, said. "We're very excited to be a part of the community, and we look forward to our grand opening in April 2018."
Scott Burnham, CEO of Burnham USA, said the design and aesthetic of the project is meant to pay homage to the history of aviation in the area, as the site is the former location of McDonnell Douglas operations. Two acres of the project are designed as open communal space, according to Burnham. This space will be anchored by a repurposed airplane hangar, which will house numerous smaller purveyors such as artisanal coffee, juice and small-scale retailers.
To further the spirit of aviation at the site, Bryon Ward, partner at Burnham-Ward, said the company spent time at the Long Beach Historical Society and found photographs and statues that depict the aviation history of Long Beach.
"A lot of found art and a lot of imagery are going to be curated and consolidated on this site," Ward said. "So in addition to a great retail experience, it will hopefully be a museum of sorts and hopefully a reminder of what this site meant to the city, to the state and to the country."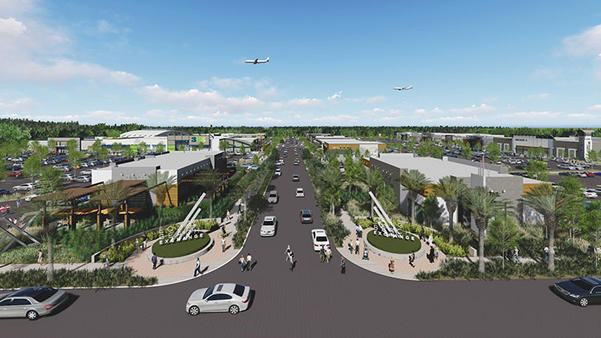 (Rendering courtesy of Burnham USA)
Mayor Robert Garcia said LBX is a quality project and that he is glad to see a project that respects the area's history while continuing Long Beach's "incredible leaps and bounds" in bringing retail and restaurants to residents citywide. He said he expects the project to not only draw Long Beach residents from all parts of the city but also across the region.
"We rarely get a project where everyone's happy. There's a lot of projects where we get a lot of opposition or a lot of concern," Garcia said. "This has not been one of those projects. This has been like a rolling out the red carpet type of a situation with this community."
Fifth District Councilmember Stacy Mungo said there is a positive buzz throughout her district about the project. She said the area has long since been a "food desert," with residents leaving the city to dine. However, recent developments and LBX look to change that routine.
"As you finish your construction and you start to open your doors, we look forward to partnering with you to hire Long Beach residents to keep the commutes low and employees happy," Mungo added.
New Industrial And Office Condo Project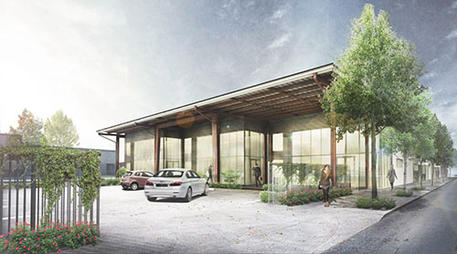 Construction is set to begin in March on a 50,000-square-foot industrial and office condo project at 1333-1351 Orizaba Ave., pictured below. The project by Lee & Associates Commercial Real Estates Services will feature 10 suites ranging from 2,470 square feet to 7,182 square feet. The condos are near restaurants such as Joe Jost's, Working Class Kitchen and Long Beach Thai and are walking distance to Orizaba Park. Suites will sell for between $199 and $250 per square foot.
Real Estate News
Rancho Dominguez Building Sale
Orient Express LLC recently acquired an industrial building located at 3144 E. Maria St. in Rancho Dominguez, adjacent to Northwest Long Beach. The 34,964-square-foot building was sold for more than $4.8 million and includes approximately 5,000 square feet of office space. DAUM Commercial Real Estate Services represented the seller, Michael Leung, while Colliers International represented Orient Express.
Retail And Professional Services News
Olympix Fitness Now Open
Taking the place of Yankee Doodles, Olympix Fitness opened its doors for member workouts on February 18, with regular operating hours that began on February 20. The Belmont Shore gym is located at 4101 Olympic Plaza and is open from 5 a.m. to 9:30 p.m. on weekdays and 5 a.m. to 10:30 p.m. on weekends. The facility includes state-of-the-art equipment, trainers and instructors in three classrooms, ocean views throughout much of the facility and members can utilize the rooftop deck for sunrise and sunset yoga and meditation, among other things. The space also includes an in-house cafe called Portfolio Fit by Kerstin Kansteiner, owner of Portfolio and Berlin coffeehouses on 4th Street. The cafe is open to members and nonmembers alike and offers coffee, smoothies, protein shakes, high-protein snacks and healthy meals.
Motorcycle Repair Shop Opens On Wardlow Road
Long Beach Choppers LLC celebrated its grand opening on Saturday, February 25. According to a press release, the shop is "dedicated to keeping old school Harley Davidson and custom choppers on the road." The shop is located at 708 E. Wardlow Rd., just behind Sports Pub.
Furniture And Home Decor On 2nd Street In Belmont Shore
H. Richtter, a new home decor and furniture store, is scheduled to open for business March 1 at 5470 E. 2nd St. Owner Nick Pirniakan said the store specializes in midcentury rugs and will offer a unique shopping experience with many one-of-a-kind items and free in-house consultations. Pirniakan said a grand opening event will be scheduled at a later time.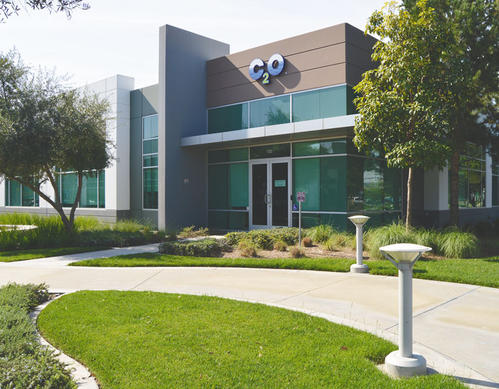 Pictured is the new headquarters office at 4000 Cover St. at Douglas Park for C2O Coconut Water, LLC. The firm relocated from Seal Beach and purchased the freestanding commercial building of approximately 8,855 rentable square feet for $3.25 million. Mark Sokolowski of Newmark Grubb Knight Frank represented the company. (Photograph by the Business Journal's Larry Duncan)