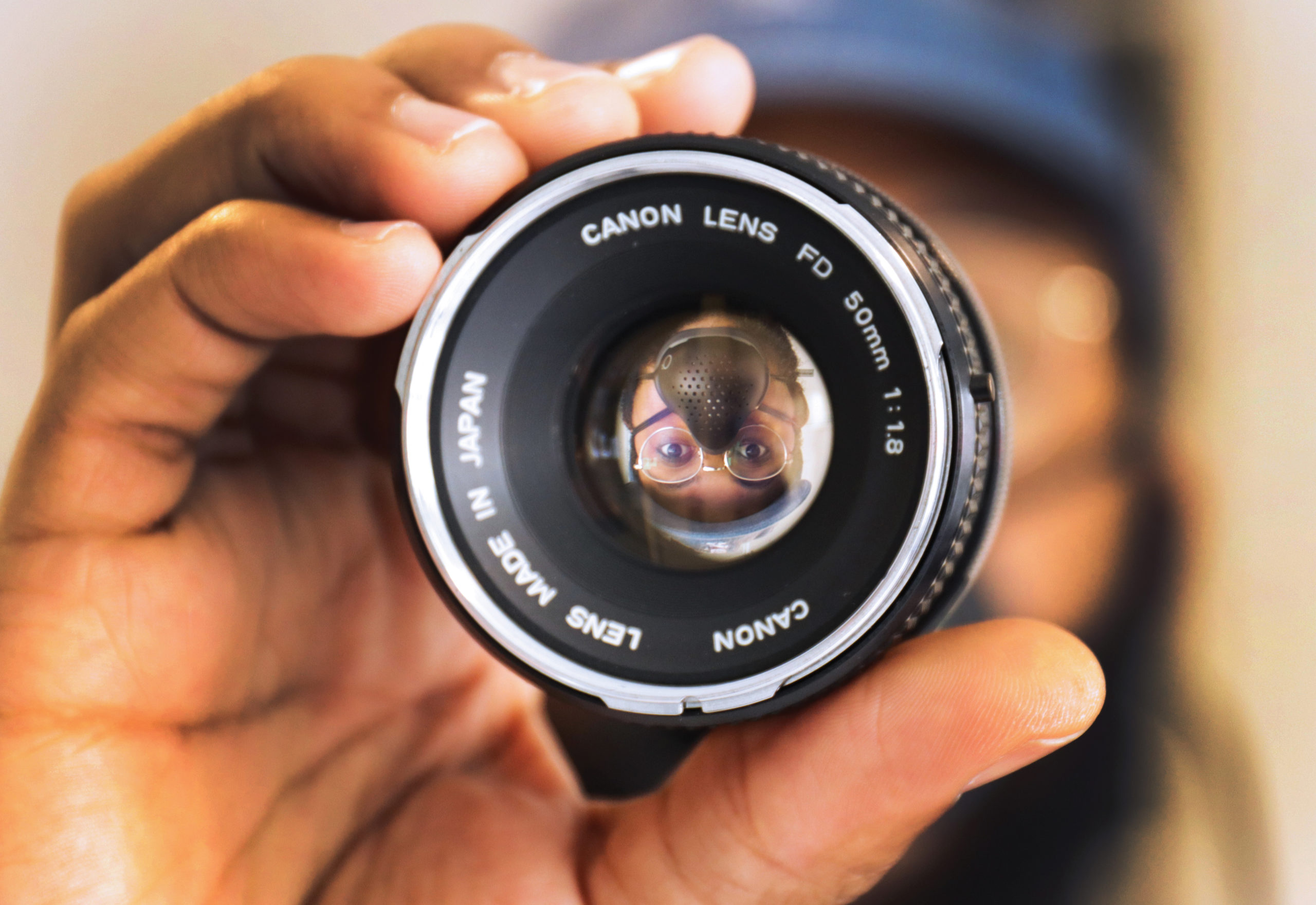 In a modest storefront on Retro Row, shelves of vintage cameras sit encased behind towering glass displays: Polaroids, point-and-shoots, standard SLRs, even a '76 Super 8 motion camera.
It's an impressive collection. Then again, after 10 years collecting the analog equipment, it tends to add up.
"Some people might call it hoarding," said Drake Woodson, owner of the Fourth Street shop, Relics.
When Woodson first began selling his vintage cameras online a few years ago, he admits it was a little hard at first to part with his treasure trove. But his mission to diversify the film community by making photography more accessible to a more diverse audience made letting go easy.
Part of that is achieved by just his presence; Relics is the first Black-owned vintage camera shop in the city. That representation, Woodson said, is important.
"The [camera] shop owners never looked like me," the 32-year-old said. "They were never inviting, not a very welcoming place to be—a lot of bad experiences."
Each customer who walks into Relics is given the same attention and patience as if they were his first customer on opening day, he said. Sure, health and safety precautions, in keeping with the times, account for the minimal indoor occupancy, but it's also about the experience.
It's about finding the right camera for the person, said Woodson, who takes into account skill level, price range, genre, style and even weather conditions. Relics' 1987 underwater Minolta Weathermatic 35, for example, is a notable find since the manufacturer ceased production in 2006.
Price is another important aspect in accessibility. While the bulk of Relics' merchandise range in the low-to-mid hundreds—these are vintage cameras after all—Woodson said he makes sure to stock cameras with price tags as low as $25. Patrons can also expect to walk out with an assortment of accessories if so inclined, from straps to vintage bags and lenses—film photography books, too.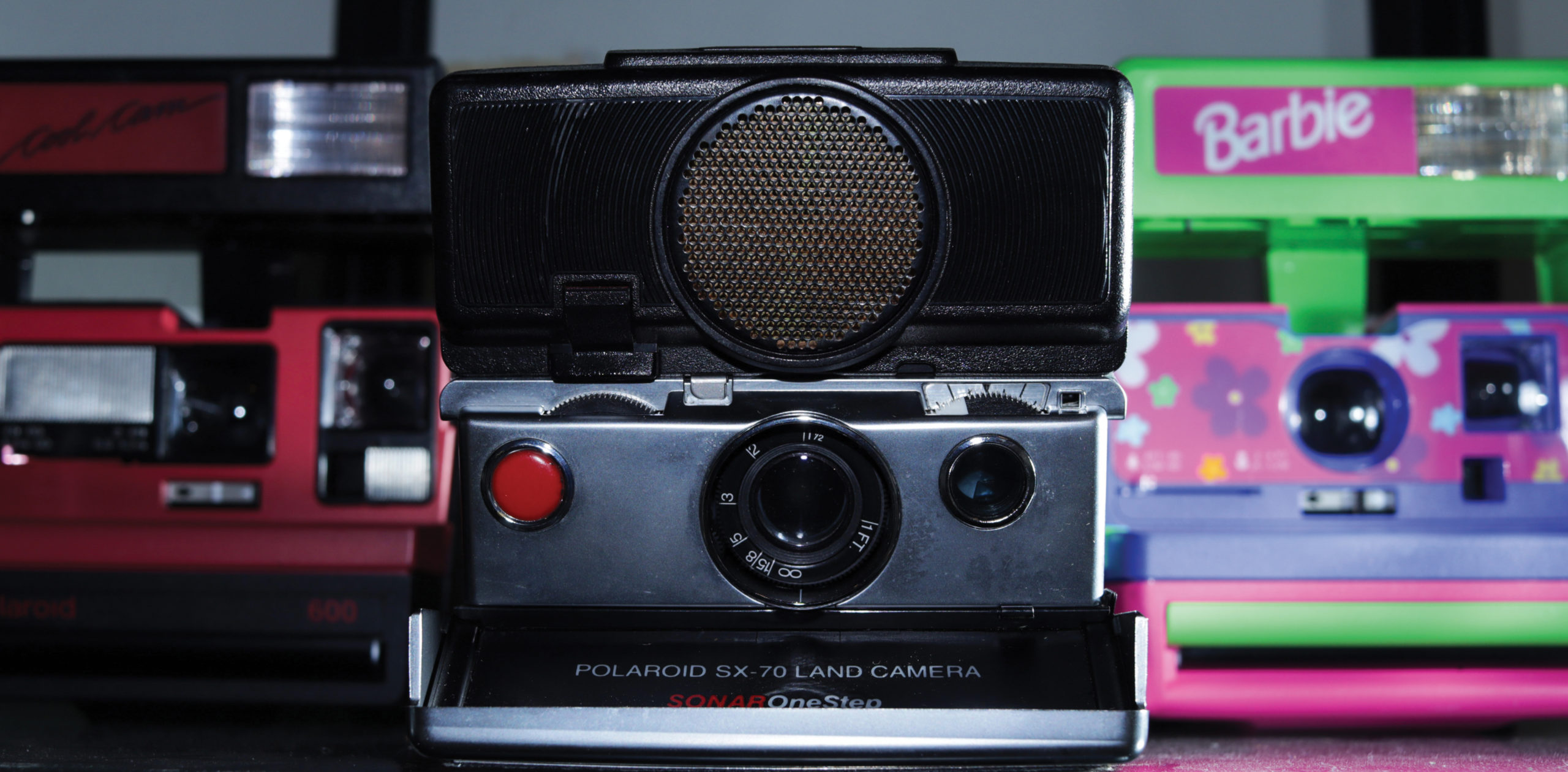 Since opening just a few days before Christmas, Woodson said business has been spectacular.
"I'm talkin' lines down the street," he said. "I just try to make sure everyone feels welcome and relaxed."
Opening up a camera shop in the middle of the pandemic didn't seem to faze the new business owner. He'd done his research, he said, noting that the trend of film photography, which has made a resurgence in recent years akin to the popularity of vinyl records, would make for good business.
He also recognized that within the vintage camera niche, customers sought trust.
"I knew it was hard to get reliable vintage cameras," Woodson said. "Most of the time people get cameras from other sites like eBay, OfferUp and Craigslist. It's a gamble. I think when people can actually get cameras from someone like me, they feel more confident."
Each camera is rigorously tested, run through the gamut by the vintage camera connoisseur and passionate film photographer—landscapes being a particular focus. His prints of desert and coastal landscapes are the only art hanging on the business's white-walled interior.
Woodson's foray into photography began when he was 8. His first camera was a gift from his father, whom Woodson described as a film hobbyist. Growing up in Virginia, Woodson said he always had a camera strapped around his neck, documenting the myriad school field trips he'd go on in his youth.
"I've just been obsessed with them ever since," he said.
When Woodson made his way to the West Coast, he laid roots in San Francisco, working 80 hours a week in the tech industry as a marketing consultant. The grueling, competitive and fast-paced career taught him the real meaning of burnout but supplied him with the means to invest in his camera collection.
"Golden handcuffs," Woodson said of the tech job.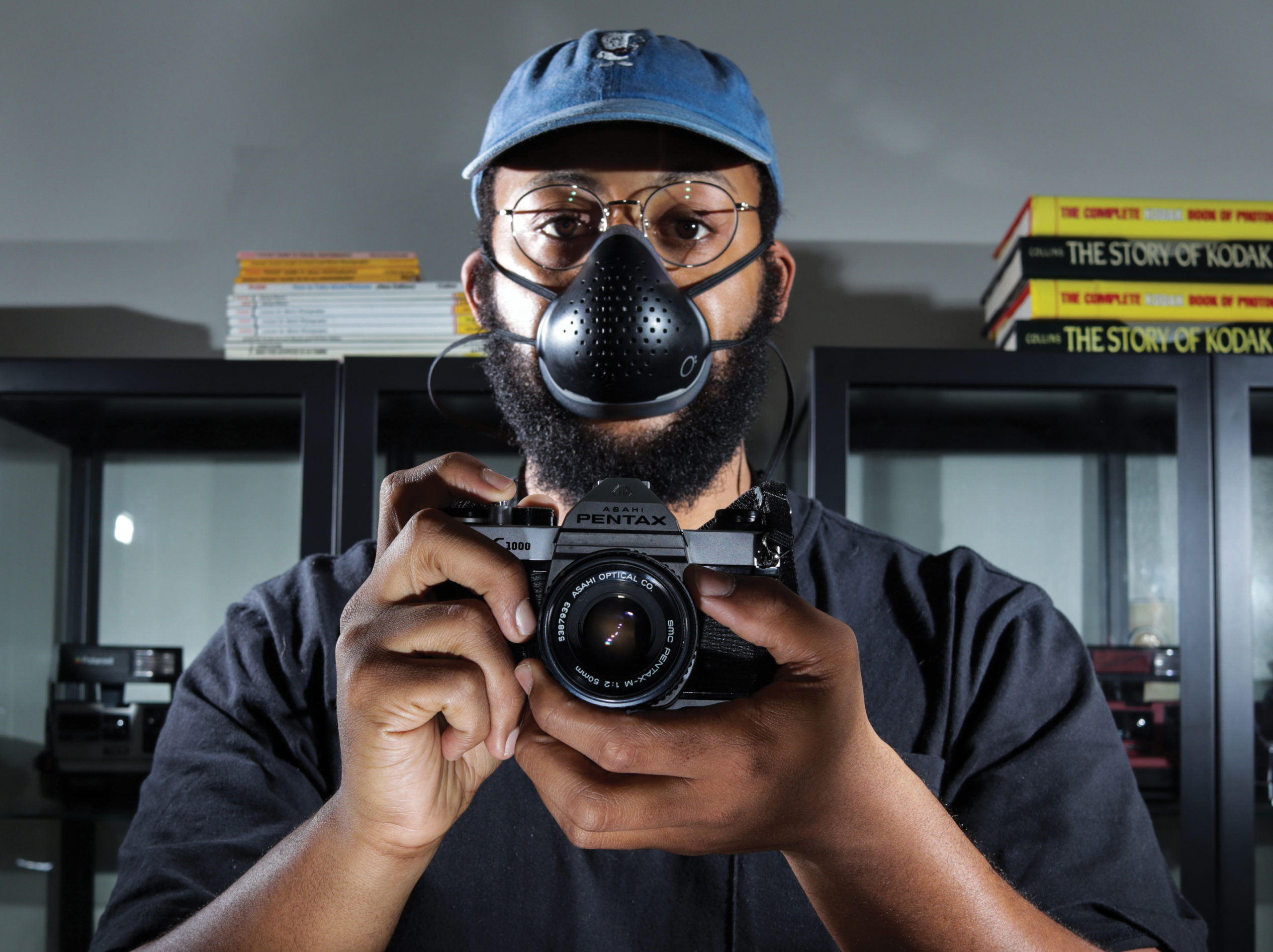 Eventually, he grew tired of the consultant gig and pivoted his focus to his online vintage camera store and moved to Bixby Knolls in 2018. He had flirted with the idea of opening his brick-and-mortar store on Atlantic Avenue, but fell in love with the modest space on Retro Row, that was formerly Goldies Boutique.
"[Retro Row] was way better," Woodson said. "There's a lot of creatives running around here; good vibes and good energy down here."
Woodson said he's only in the beginning phases of his business and plans to offer regular film processing and scanning soon, perhaps within the month, he said, since he's received many requests in and out of state for the service.
For now, you can find Woodson living his dream in the city that welcomed him with open arms.
"I feel like Long Beach and the film community really wrapped their arms around me," he said.
Relics is open 1 to 5 p.m. Wednesday to Sunday. The store is located at 2106 E. Fourth St., Long Beach.