Tensions in the Middle East and the escalating war between Sacramento and the White House have left the energy sector – particularly the petroleum component – staring at uncertainty heading into 2020.
But at the same time, local and state firms have kept their heads down and worked hard, creating systems for crude oil extraction and refining that are cleaner and more energy-efficient.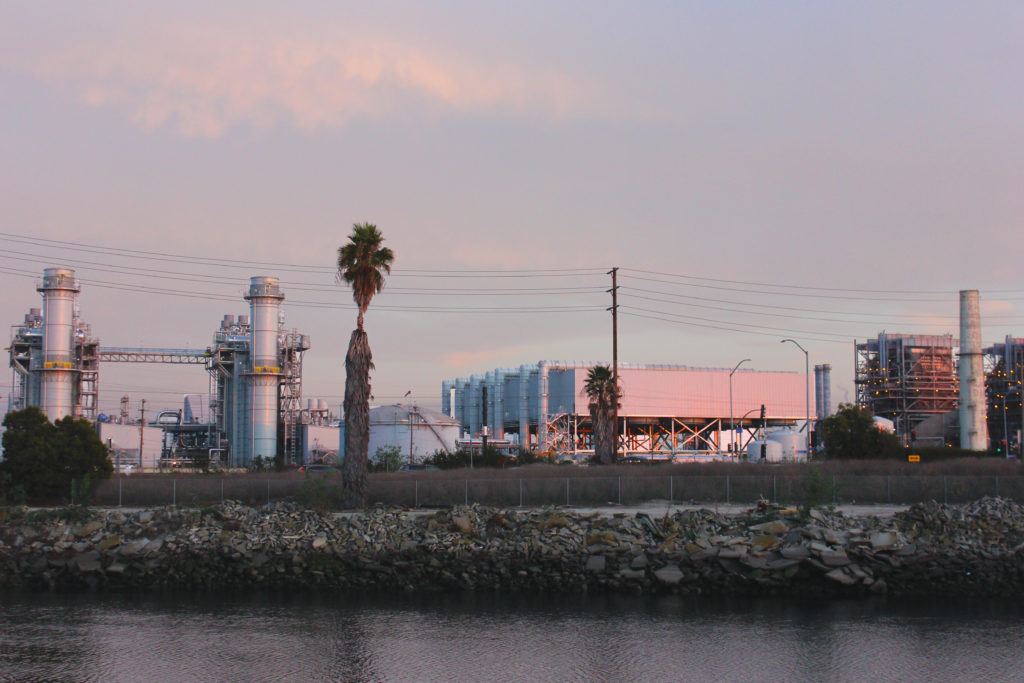 And on the national level, a milestone in the electricity market was reached last year, with power generated from renewable resources exceeding the power created by coal-fired generators for the first time in history.
Conflict in the Gulf Arab region poses particular problems for California, which relies heavily on imported oil to meet its need for gasoline and other petroleum-based products.
"California leads the U.S. in crude oil imports, mostly from the Middle East. Saudi Arabia has been the leading source of imported crude oil to California for many years, with Iraq and Kuwait typically among the top five foreign sources," said William Gillespie, operations manager of coastal operations for the Long Beach-based California Resources Corporation (CRC).
"While the rest of the U.S. enjoys growing energy independence, California has become increasingly dependent on Middle Eastern oil imports in recent years. In the past few months, growing turmoil and violence in the Middle East presents a more immediate threat to California's energy supply and economy, since over a third of our crude oil passes through the Persian Gulf via supertankers on their 14,000 mile journey to California's coast. If that supply is disrupted by conflict, civil unrest, transportation accidents or conflicts with Iran, California's working families will immediately suffer."
National and state officials seem diametrically opposed in their approach to addressing the issue of imported oil. The Trump administration is pushing for expanded oil extraction in California, while Gov. Gavin Newsom is pushing toward the state's goal of transitioning away from the use of fossil fuels.
"The greatest challenges for the industry and the greatest impacts on business both seem to be coming from the State of California," said Ralph Combs, manager of regulatory, community, & government affairs for The Termo Company in Long Beach. "Whether it is higher costs . . . or the state's open hostility towards the oil industry, it is getting harder and harder for us to do business in our home state. Well development restrictions, a proposed severance tax, calls for the state to stop issuing permits – I am not sure where to start explaining how many challenges the industry faces in the near-term."
"The state wants to transition to a more sustainable energy model, and we agree with this drive. But for some policy makers that means shutting down California's oil and gas production and just importing what we need. They seem to forget that our production has the strictest environmental regulations in the world, while the countries we import from do not. The wiser choice would be to produce here what we need and use here."
Oil extraction and processing has become significantly cleaner in recent years, a trend that is set to continue, according to Gillespie.
CRC has reduced methane emissions by 60% since 2013, has become a net water supplier for the state and has facilitated the planning and establishment of solar energy projects that will generate more than 600 megawatts of electricity. CRC has made available for solar projects the acreage that commercial solar producers require for panel fields.
In addition, CRC is developing a new carbon capture and sequestration operation for its natural gas power generating plant at the Elk Hills Field near Bakersfield. The technology involves extracting the carbon dioxide from the plant's operations and injecting it into underground oil reserves. The effect is twofold: the injection helps release crude oil trapped in the soil, making it available for extraction; and the carbon dioxide is trapped underground and not released into the atmosphere where it can contribute to the greenhouse effect.
Long Beach is budgeting based on oil prices remaining close to where they have been throughout 2019, said Bob Dowell, director of the city's Energy Resources department.
"Recently there have been a couple of price spikes we have seen, but we're still going forward with a conservative $55 per barrel," Dowell said. "That seems to be pretty stable for global prices. There's no reason to believe there are any issues with supply. Even the geopolitical risk seems to be short-lived. We're already back down to the prices we saw before the incidents of a few weeks ago."
Natural gas for Long Beach consumers also is expected to remain abundant, with prices of the fuel lower than it was last year, Dowell said. The Southern California Gas Company, which delivers natural gas to Long Beach, has not experienced any difficulties in recent months with delivery pipelines or storage facilities, difficulties that have caused some availability issues in prior years.
On the local electricity front, the AES Alamitos facility is in the performance-testing phase of its combined cycle gas turbine generation system, with commercial operation of the new generators expected to begin early this year.
Half of the old steam-generating units have been shut down, and the other half on the premises is scheduled to shutter by the end of 2020, although that is dependent on regulatory action in the near future.
State energy officials recommended extending the operational lifespan of several generating stations to help preserve electricity grid reliability, and among those stations are three of the generating units at the Alamitos site. The State Water Resources Control Board is expected to decide whether the units will be shut down or granted a short-term extension of one to three years.
Overall, electricity production has been increasingly driven by renewable energy sources. The U.S. Energy Information Administration said that on the national level, wind and solar power reached record levels of electricity generation last year, and that in April, renewable energy sources accounted for 23 percent of the nation's total electricity generation, compared to 20 percent generated by coal.
The solar power sector absorbed the drop in tax credits at the end of the year without a significant loss of activity, in part because solar panels are becoming less expensive and more efficient, said Jarrod Osborne, president of Solar Source.
The Long Beach company designs and installs commercial and residential solar systems, and Osborne says customers were scrambling to get projects started in 2019, before the tax credits dropped from 30 percent to 26 percent for projects started in 2020. Osborne says he anticipates much the same over the next two years, as the federal tax credits are phased out.
"There have been a lot of commercial projects, residential projects, and now there's pressure to finish those projects," Osborne said. "We're probably going to be in a similar cycle next year, as we chew through the jobs in the pipeline, then start on new jobs as the deadline approaches."
Osborne said panel prices have dropped as manufacturers ramp up production, increasing their economies of scale. And the output of a standard-size panel has increased by 28 to 30 percent in the last five years. That has been important in attracting residential clients, since single-family homes typically do not have the large, flat roof area of commercial buildings.
"Often, we're fighting for every square inch of space in residential installations," Osborne said.