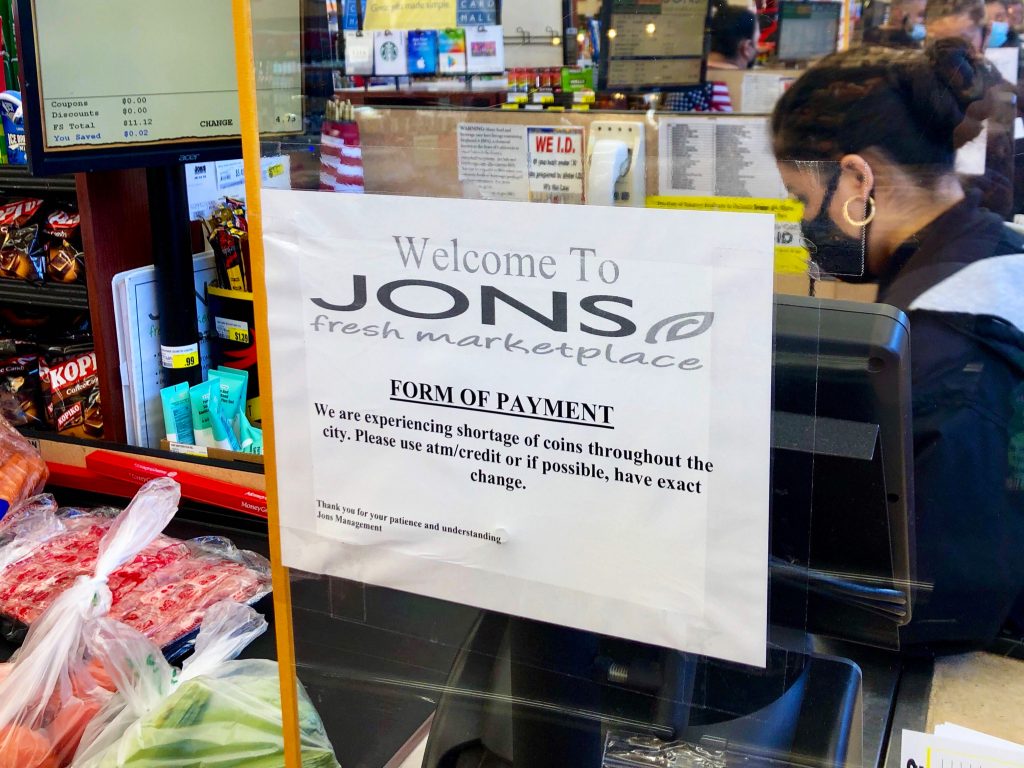 Since last month, stores and consumers have been suffering from a shortage of coins. Grocery stores and banks, normally trusted sources for the occasional roll of quarters needed to do a load of laundry, had run dry.
Now there's a silver lining in sight. Last week, the U.S. Mint, where new nickels, dimes and quarters are produced, said it had increased production of new coins to make up for a lack of change in circulation. 
"Simply put, there is an adequate amount of coins in the economy, but the slowed pace of circulation has meant that sufficient quantities of coins are sometimes not readily available where needed," the federal coin press said in a statement.
According to the Mint, third-party coin processors and retail activity, not newly made nickels and dimes, account for the majority of coins put into circulation each year.
To fill the gap created by decreased circulation—and a slowdown in coin production at the Mint in the first months of the pandemic—the coin press has now picked up the pace. In June, the Mint reported it pressed 1.6 billion coins, compared to a normal monthly average of 1 billion. 
Despite these efforts, the Mint encouraged consumers to continue paying with exact change and returning spare change into the circulation.
In the meantime, local businesses have taken matters into their own hands, gathering and dispensing quarters where they could.
For Denise Hahn, director of the Vons grocery store in Downtown Long Beach, selling quarters is an essential function of her business, even though it doesn't make her store any money.
"It's one of my pet peeves when we don't have quarters," Hahn said. "It's just a service to our customers. Everyone around here lives in apartments."
Living in an apartment often means relying on coin-operated communal washing machines or neighborhood laundromats. "I sell hundreds of dollars a day in quarters to customers," Hahn said.
When other items, like toilet paper and hand soap, were in short supply at the beginning of the pandemic, Hahn created an Instagram account to keep customers up-to-date. 
Now, every time she scores a few extra rolls of quarter from another store, Hahn shares the good news with the store's 1,860 new followers. 
The end of this small crisis, at least, seems to be approaching. Slowly, the supply of coins—including the coveted quarters—appears to be picking up again. "I feel like we're coming out of it now," Hahn said.