Despite dropping marriage rates – only half of U.S. adults today are married compared to 72% in 1960, according to the Pew Research Center – the wedding industry continues to flourish. According to a 2019 report by market research firm IBISWorld, the industry has continued to grow over the past five years, reaching an estimated revenue of $81 billion.
Mark Fandel, events director at Premier Bridal Shows, said his company's Long Beach convention on February 17 was a reflection of that growth. "This may have been one of the best ones ever," Fandel, who coordinates bridal shows across Los Angeles County, Orange County and the Inland Empire, told the Business Journal.
Fandel said the company's Long Beach show featured more ornate booths set up by vendors vying for brides ready to spend big bucks on their special day, as budgets went up "a great deal." Among the trending high-budget items: professional wedding planners and added personalized experiences, like food trucks or performers.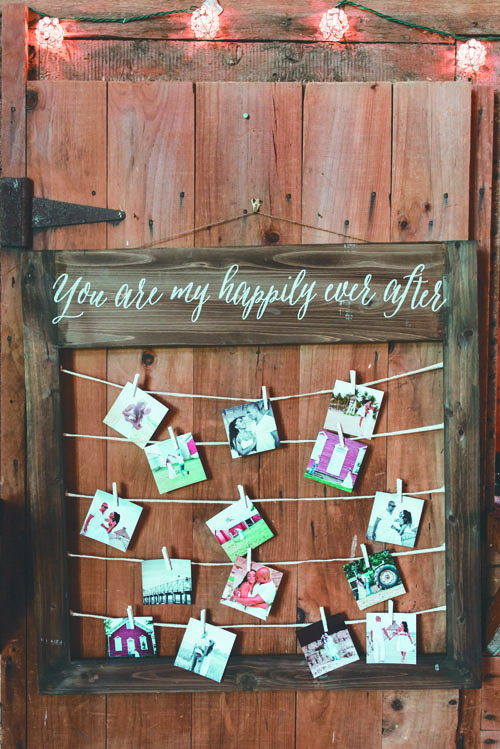 "Brides today are realizing that the wedding should be fun for all of the attendees, and they're concentrating on making that happen for their friends and family," Fandel said. He estimated that the average wedding budget of brides visiting the show fell somewhere between $40,000 and $50,000. "They're adding a lot more fun things," he noted.
According to the wedding-focused online marketplace Weddingwire, 40% of couples incorporated unique music choices, such as bagpipes, into their ceremonies in 2018. "Couples are steering clear of the cookie cutter wedding and adding unique elements that highlight their relationship and impress guests," the report stated. Locally-inspired food or decor elements, special entertainment like fortune tellers or caricaturists, and religious or ethnic ceremonial customs were among the most popular choices.
"It seems that because the economy is doing so well, people are always looking at bigger and better," Fandel said. "Now, that may be particular to the type of brides we see; we do cater to more of an upscale bride."
Tammy Chang, catering manager at the Long Beach Marriott, said the hotel has seen average budgets decrease, but noted that party sizes had gone down as well. "The budget for each couple has definitely decreased," Chang said. "They're not going for the extravagant wedding, they are looking for [something] a lot more downsized. Small weddings are becoming a trend."
For the past few years, trends towards more personalized experiences have made it tough for hotels to secure a share of the lucrative business, she added. "We did slow down in the past few years, just because the majority of Californians and the majority of Millennials definitely want to see a lot more personalization. The barns, the rustic [feel] – that really was the trend, and we didn't offer that," Chang said. "We didn't match the Pinterest theme," she added, referring to a website where users can pin their ideas for events or projects to an online clipboard.
The Marriott staff may have a tough time converting the hotel's event spaces into barn-like atmospheres for a day, but Chang said her team used industry publications and online mood boards like Pinterest to scope out wedding trends and tailor their sales pitches accordingly. "We're able to let the couples know that we understand what they may be looking for, [and] give suggestions how we can work around those trends," she said.
Chang said these efforts are starting to pay off. "I do see a lot of interest in the hotels this year, which we didn't really get too much of last year," she noted. "So, I definitely think there will be a bit more of a surplus in the wedding bookings this year."
Lisa Lyons-Gentile, senior catering sales executive at the Renaissance Long Beach Hotel, agreed that there was an overall trend towards smaller, more personalized festivities. "Weddings are getting away from the more flashy, but [instead are] a little bit more heartfelt, more sincere," she said. "I think the couples themselves are able to connect more when it's a smaller group."
Additionally, many couples are adding a personal touch by giving out handwritten thank you notes or personalized mementos to their guests, Lyons-Gentile said. Smaller party sizes often mean that couples invest more in the details, she explained. "People just want to provide a really amazing experience that they can share."
More couples are focusing on food when it comes to personalization, Tamera Schulz, the Aquarium of the Pacific's interim director of food and beverage, told the Business Journal. "Ten, 15 years ago, it wasn't so much about what you were eating but where you were having it," Schulz said. Many couples attend several weddings before tying the knot themselves, Schulz explained, and are looking for ways to set their own festivities apart. "That's often tied to the food," she said.
Jeremy Smith, sales director of Long Beach-based catering company Thank Goodness It's Sofia, said he has noticed more of an expertise and interest in food and beverages among his wedding clients in recent years. "Now, you have a lot of foodie brides and grooms," Smith said. "They're kind of combining different flavors, different takes on cuisines." Specialty bars with a focus on bourbon, craft beer or local products have also become increasingly popular, and signature drinks have remained a staple, he added.
Sofia Riley, the company's president, said she noticed a trend towards locally-sourced, high quality ingredients and "a resurgence of great vegetable dishes." The quality-over-quantity approach is reflected in serving sizes as well, she said. "Now we serve smaller, more elegant, but still filling portions."
Whether it's colorful vegetable dishes or monogrammed slider buns, Riley and Smith said many of their clients are finding inspiration on social media. "They have a lot more ideas than they probably did years ago," Smith said. "It used to be that many times they would come to you for ideas. Now, with social media, people come to you a little more educated," Riley added.
Scrolling through Instagram or Pinterest may give couples plenty of ideas for their ideal wedding, but many face a sticker shock when they discuss their preferences with vendors. "The last thing you want is for the couple to get off on the wrong start by getting into debt," Riley said. That's where experienced vendors can showcase their knowledge and work with couples to create their dream wedding, within their budget, she explained.