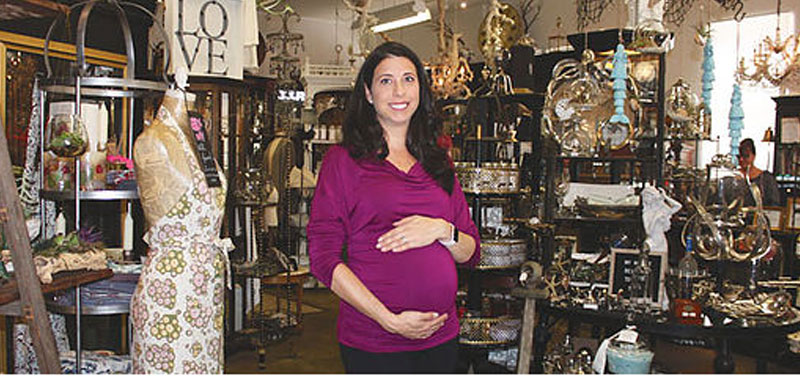 LBBJ: Do you feel business owners in your council district are happy with the direction the city is going?
Mungo: On the whole we've made great strides. We've taken their input, and we've put that to work. I think that many have felt, especially in our three business corridors in District 5, that we've made a lot of progress. We have no vacancy any more. When I was elected, we had extreme vacancy in District 5, and now you can't find a place. It's severe competition. The Spring Street corridor, the Norse Way corridor and the Village Road corridor are all bustling with business. And Long Beach Exchange is here. I have really enjoyed working with the business owners as they have moved in. Some have moved from other parts of the district or the city, and some are new to Long Beach. So far, most of them have had very successful grand openings. A lot of businesses at Long Beach Exchange are some of the strongest in the whole industry. For instance, The Habit [Burger Grill] was one of the highest grossing Habits in the country. . . . It has been really great for the city.
LBBJ: In your four years on the city council, how have you worked to build relationships with businesses in your district?
Mungo: We helped form business associations in every corridor. We work with them to support what they need and what they want. We try to get out to their meetings at least twice a year. They usually meet quarterly. And in areas that don't have associations, we'll call the meeting and [talk to] the neighbors, the business owners and the managers to try to get them all out to a meeting or a mixer just so we can get to know everyone and hear what their concerns are and try to address them as quickly as possible. We have done that at Long Beach Towne Center, Spring Street, Norse Way, Village Road. We also helped with the Clark/Lakewood Boulevard [retail strip]. We have no limits.
LBBJ: What are the business associations you helped put together?
Mungo: Norse Way and Spring Street are the two strongest.
LBBJ: What are businesses in your district telling you are their biggest challenges?
Mungo: I think they were fearful that Long Beach Exchange would take away business. But we have done a lot of pre-emptive investment in the corridors, and we have helped the brokerage companies in selecting businesses that are complementary, not competitive. That has led to it actually being a supportive structure. We also do a lot of marketing for our local businesses. We'll do YouTube videos. We'll put them in the [district] newsletter. We support getting out their coupons and things to the neighbors. And neighbors really like to shop local. There are different times you need a big box store versus a local mom and pop [shop]. But the mom and pops have really been able to thrive in this investment we've put in.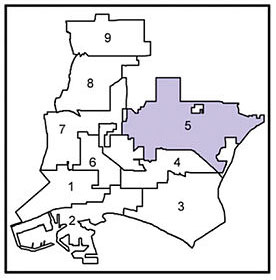 LBBJ: As the elected representative for businesses in your district, what steps have you taken to make Long Beach more business-friendly?
Mungo: As chair of economic development, we did. We implemented online permitting for business licenses and for the structural changes a business might need to improve the business for their customers. We also have allocated funds to match businesses that want to invest, and then funds dedicated to improving walkability and shop-ability of our business corridors. Those would be the three main things. But most importantly, I have listened to the businesses on what they need and then implemented those strategies as quickly as possible. And a lot of those are small things that are only pertinent to three or four businesses at a time. But on the whole, they make a big difference.
Last year when I was the budget chair, I asked the council to set aside about a half million dollars for three corridor improvement programs. Each corridor would get to be self-determining in how they wanted to handle it. We started with what we call the Carson Corridor, which could cover any component off of Carson – so Lakewood [Boulevard], Clark [Avenue], Bellflower [Boulevard], Norse Way and Viking Way. We ended up working with the different business associations on their needs and found out that the biggest need was at Norse Way. We ended up spending one-time funding on completely redoing everything. We are putting in overhead lighting. We're doing a huge event to kick that off in a few weeks. We are putting in bulb outs for better pedestrian safety in the area. We are replacing the fichus trees with crepe myrtles that don't break up the sidewalk and aren't going to ruin the pipes underground. They're flowering, and they don't drop their leaves in the pedestrian walkways. It will be more pedestrian friendly.
We are also working with any other restaurants if they want to do some additional outdoor seating [by] bumping out the curbs. We are creating additional parking by restriping in a more efficient way. You have a residential community that has parking restrictions, then you have an apartment community which has no parking available. And then you have a business community. The apartments and the business community are competing for the same spots. . . . We have come up with some creative strategies. We're adding parking and we're re-configuring parking. The business association is also in talks with the neighborhood association on other things that could help them collaborate better and get more customers to walk to their area.
LBBJ: What sorts of businesses do you feel your district has a need for, and do you have a plan to attract such businesses?
Mungo: A lot of the real estate makeup is not ideal for restaurants. It has a lot to do with square footage, seating, parking. The culture of the 5th District has changed, and more people eat out than they did 25 years ago. We also are a community that likes to eat at more mom and pop type places than at your more commercial restaurant row like Lakewood has. As facilities become available, we encourage the ability for restaurants to open. But it's really hard, because the spaces aren't all conducive to that. We've looked at even supporting Baja Sonora with allowing them to have a food truck in the interim [before they re-opened their business once tenant improvements were complete] so they didn't lose their client base. We have also talked about, in some of the spaces that aren't big enough for a restaurant, doing the outdoor seating options with the curb dining or parklets. You just have to balance parklets with parking needs. There are plenty of zoned commercial areas. It's more about where restaurants want to be, and what are the businesses they want adjacent to them, what are the sizes that they need, and what are the utility needs. For instance, when Bigmista's [Barbecue & Sammich Shop] went in at Los Coyotes, they had some significant challenges in taking a bakery and turning it into a restaurant. . . . We made some accommodations for their smoker and a couple of other things that gave them some growth opportunity. They were very successful while they were here.
LBBJ: Is there anything you would like to add or emphasize?
Mungo: One of the unique things about the 5th District businesses is so many of our business owners and managers live in the neighborhood, so they really know the community and are involved in the community in really strong ways. That's a big part of the fabric that makes East Long Beach and its business community connected to the neighbors. I often like to say that sometimes in the 5th District we only want to go out at restaurants and businesses in the 5th District. And you can do that for months at a time because we have multiples of everything. We have multiple pizza shops and restaurants, multiple coffee shops and multiple flower shops, and multiple dentists and doctors and optometrists. You don't have to go far. Everything you need is in the 5th.