As the holiday season starts to rear its festive head, consumers are left wondering what kind of gifts they will purchase for their loved ones this year. On a corporate level, employers can use the holidays as a time to show appreciation to clients or employees, according to Kathryn Couch, gift strategist and owner of Long Beach-based Tinsel & Bow Gifting Services.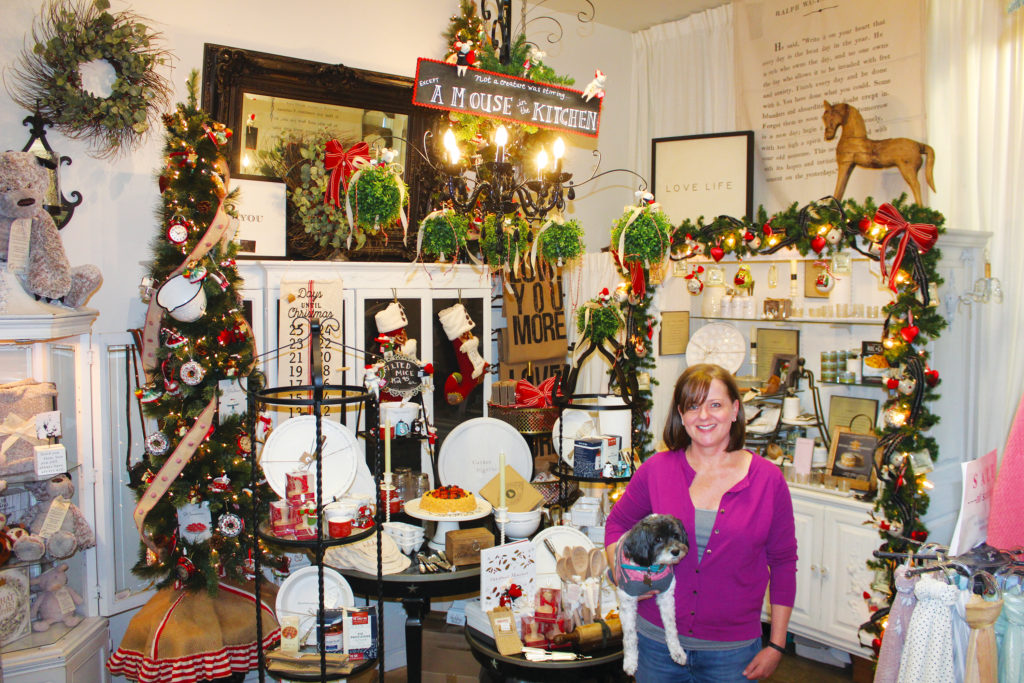 Couch emphasized gift giving as a form of relationship building. As such, gifting the right item is essential in showing how much a business cares for a client or employee. "Gift giving is about the recipient," she said. "Tailor things to them as much as possible. . . . It's important to give something that's personalized." Putting thought into these gifts will leave the client with a favorable impression, she added.
Anticipation is a big part of gifting, Couch said. The psychology of a gift recipient unwrapping a present by untying the bow or removing layers of paper builds up excitement, she explained. Simple presents like gift cards or cash are efficient and welcome, but Couch said they are not engaging.
"If you gave your employee tickets to their favorite team playing, that's going to speak a lot more to the employee, because you're personalizing it," she said. "Maybe you can give a gift card or a cash bonus, but you can do it in a thoughtful way. You can do it in a personalized envelope or a baseball card of someone they like. . . . We're really big on the presentation, because . . . it really speaks to the thought and the process of [selecting] the gift."
Deborah Fay, co-owner of Romance Etc., echoed this sentiment. Romance Etc. is a full-service gift and flower shop at 5407 E. Village Rd. that offers floral decorations, jewelry, bath and body products and more. Fay co-owns the store with her sister Dawna.
When gifting an item, it's essential to put thought into what that client does for a living, Fay said. "If someone is a veterinarian, you can pair a holiday-centered candle with a box of matches that would have cats and dogs on the matches," she said. "That would be indicative of what they do. By the same token, if they had a bicycle shop, you could get a cool box of postcards depicting iconic bicycles of our era. That's a great gift for someone in that type of business."
The idea is to avoid being "generic," Fay added. If a personable present isn't feasible, Fay suggested gifting more functional items that have an aesthetic appeal to them. "We have handmade pens out of wood and stone," she said. "They're all made here locally in Long Beach. We also have hard cases for credit cards, money clips and [many things like that]." Fay said her shop also creates custom items, such as ornaments with a specific design or logo.
Before brainstorming gift ideas, Couch said it's important to determine a budget. As a general "rule of thumb," she said businesses should spend between 5% to 10% of the net value of what a customer generates. "That's what we recommend, and obviously there are clients that bring you hundreds of thousands of dollars," Couch said. "And that's when we suggest spreading that out throughout the year. Don't just wait for the holidays; gift throughout the year."
Sending gifts every quarter or season to clients will accomplish two things, Couch said: the company will constantly be on the client's mind, and they will also see how much the company cares about them. Gift baskets are an example of an easy quarterly present, Couch said. However, in the spirit of being creative, she recommended gifting a series of items that are part of an ongoing theme – such as "travel" for one year or "health" another year.
If time is an issue and bulk ordering items is optimal, companies like See's Candies and BevMo offer different online packages exclusively for businesses.
Sherilyn Freeman, See's Candies' South Bay sales representative, said the company offers an online business gifting program, which includes small orders of boxes filled with four to six pieces of chocolate as well as larger-scale purchases. "We offer a little bit of everything for everyone's taste and budget," she said. "I have realtors who gift folks for buying a home or attorneys who give 'thank you' gifts for partnerships or clients."
One of the catalog's major sellers is the company logo box. The box is adorned with a customizable image the purchaser submits to See's Candies, Freeman said. Buyers have the option of choosing different chocolate and candy combinations for the gift box, and in-store shipping to locations throughout the United States is also available.
"Our gift packs are beautiful and unique," Freeman said. "They just leave a memorable impression. We haven't ventured off the grid with our recipes or our offerings. You know what you're getting, and that is quality." In lieu of boxes, buyers can use gift tins, which are reusable, she added.
Olivier Kielwasser, a wine category lead for BevMo's corporate operations, said the company offers a variety of custom-made wooden gift baskets in-store or online. Some of the customization options include pairing certain beverages, such as wine or champagne, with different snacks like crackers, cheese or chocolate. 
"For the holidays, it's always appropriate to provide wine," Kielwasser said. "You very often associate the holidays with wine and champagne. It's a season that is very festive. What's better than a bottle of champagne, for instance, to celebrate the season and the business that you do with someone?"
Thoughtfulness is key, Lisa Albanese, owner of Cheese Addiction, said. The cheese shop has two locations citywide at 4236 Atlantic Ave. in Bixby Knolls and 195 Claremont Ave. in Belmont Shore. Cheese Addiction offers an array of gift baskets filled with cheese, wine or beer or a variety of items. Gift baskets or platters can make fine presents, but a great gift needs to be "geared more toward the recipient's lifestyle."
One business owner from Wisconsin who visits Cheese Addiction every year has a client base in California, she said. "They like to give little bags that have indigenous aspects related to California specifically," she said.
Another local client that works in escrow held a meet-and-greet with clients and ordered wine and cheese platters for the occasion, Albanese said. She recommended an assortment of different cheeses that pair well with various wines. Days later, she heard from the client that the meeting was a success. It was the thought this business owner put into this gift – an experience with food – that made it that much more poignant for the clients involved, Albanese said.
"There are all sorts of fun things that a corporate giver can do," she said. "Something like cheese and wine or beer and wine is the gift of an experience. You're creating a culture. You're sharing a sense of yourself with people. You took the time to pick up that bottle or that cheese. It was something that you felt reflects the individual you are giving it to. And you're showing how you react emotionally to those pairings."