PierPass Changes Could Be Coming
A third-party analysis of PierPass's model for offpeak hours/extended gate times at the San Pedro Bay ports has been completed, and the 12 marine terminal operators (MTO) that are party to the West Coast MTO Agreement are slated to review the resulting recommendations. PierPass is a nonprofit organization that oversees an offpeak program at the ports to address marine terminal issues such as congestion and air quality. The recommendations include the following: using appointment systems as a more effective strategy for managing truck flow and terminal workloads; replacing the current incentive fee for peak hour (daytime) container moves with a flat fee for both day and night operations; and integrating a truck peel-off system to reduce truck turn times and accelerate freight movement. A decision on the recommendations is expected within several weeks.
FTC Warns Against Tax Scams
The Federal Trade Commission issued a warning about tax scamming schemes earlier today. In one common scam, identity thieves file a fake tax return and deposit the refund in a victim's bank account. They then call the victim, posing as the IRS or debt collectors and demanding that the money be returned, when in actuality it will be transferred to them. In another version of this scam, victims receive automated scam calls threatening criminal fraud charges. Click here to learn more.
Renovations To Improve Amenities At Alamitos Bay Underway
Alamitos Bay is currently undergoing renovations, which include replacing the Leeway Pier, dock system and gondola shed. The new swim dock will feature an interactive play area for kids, complete with dock-mounted water toys and a floating water playground. Other amenities will include swim lockers and signage providing directions. The Bayshore lifeguard station is also slated for reconstruction in the next couple of months.
CSU Board Of Trustees Recognized With National Leadership Award
The California State University (CSU) Board of Trustees has been selected as a recipient of the John W. Nason Award for Board Leadership. The annual award is given by the Association of Governing Boards (AGB) of Universities and Colleges, and is presented to "boards demonstrating exceptional leadership and initiative," according to a statement from CSU. The award will be presented at AGB's national conference, which takes place in San Francisco from April 22 to 24.
Long Beach Harbor Commissioners Select
New Port Construction Management Director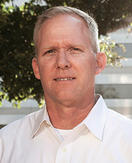 The Long Beach Board of Harbor Commissioners announced the promotion of Darrin Lambrigger to director of construction management for the Port of Long Beach. Lambrigger has served as acting director of construction management since June 2017, and has been overseeing the $1.5 billion Middle Harbor Redevelopment Program. His appointment was effective March 3.
Executives Association Elects Kris Gragson President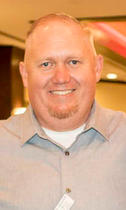 The Executives Association of Long Beach has announced the election of Kris Gragson to the position of president. He has served on the board of directors since 2014 and held the positions of secretary/treasurer and vice president. Gragson's online marketing company, GK Media, specializes in search optimization for local businesses. He also contributes to the community by running the website and social media for LongBeachStuff.com, which promotes events in the area. Jennifer Sawday was elected vice president and Jay Beeler as secretary/treasurer.
LBCC Board President Speaking At Breakfast Meeting Tomorrow
Jeff Kellogg, president of the Long Beach City College District Board of Trustees, is the guest speaker at tomorrow morning's Good Neighbors of North Long Beach breakfast meeting, 7 a.m., Spires Restaurant, 1935 Del Amo Blvd.