New President And CEO Named For Nautilus International Holding Corp.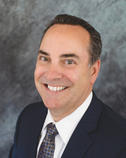 Robert B. Owens is succeeding James R. Callahan as president and CEO of Long Beach-based Nautilus International Holding Corp., a maritime services corporation. Callahan is remaining on as chairman. Owens is responsible for overseeing the company's subsidiaries, which include Metro Ports, Metro Cruise Services, Metro Shore Services, Metro Events, Terminal Security Solutions and others. Owen has three decades of experience in the maritime and intermodal industries, including for companies such as Ports America, TraPac and Total Terminals International. He holds a bachelor of science degree in economics from California State University, Long Beach.
Board Of Harbor Commissioners Elects This Year's Officers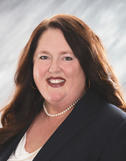 The five-member Board of Harbor Commissioners elected Tracy Egoscue as president, Bonnie Lowenthal as vice president and Frank Colonna as secretary on Monday. Egoscue, an attorney, founded Long-Beach based environmental firm the Egoscue Law Group Inc. She also served as a state deputy attorney general. Lowenthal is a former assemblymember and councilmember for Long Beach. Colonna is a local business owner and former Long Beach councilmember. The harbor commissioners are responsible for setting port policy and providing guidance to the executive director.
Long Beach Community College District Board of Trustees Elects New Leadership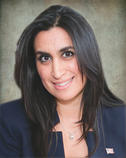 The Long Beach Community College District Board of Trustees elected Sunny Zia as president and Vivian Malauulu as vice president on July 24. Zia, who represents Area 3 of the district, is a first-generation immigrant and the first woman to earn a bachelor of science degree in civil engineering from the University of Tehran. She holds a master's degree in the same subject from the University of California, Irvine. Malauulu is the first Latina elected to represent Area 2. She holds a bachelor's degree in journalism, a master's degree in educational administration and four K-14 bilingual teaching credentials.
Local Firm Enters Groundwater And Soil Treatment Sector
Signal Hill-based pollution abatement firm Ship & Shore Environmental Inc. announced today that it has entered the groundwater and soil treatment sector. The company already works with the plastics and fastener coating industries, among others, and is expanding its technology to treat contaminants generated at oil and gas manufacturing facilities. Ship & Shore's latest project is a system to reduce groundwater and soil contamination for a California manufacturing company. "We noticed a tremendous need for groundwater and soil treatment technologies and turned it into an opportunity for growth and innovation," Anu Vij, COO of Ship & Shore, said.
Port Of Los Angeles To Welcome 'Premier' Cruise Ship
Norwegian Cruise Line's "premier" cruise ship, the Norwegian Joy, will begin regular service at the Port of Los Angeles beginning in winter 2019, the port announced today. The nearly 4,000-passenger ship is slated to provide cruises to the Mexican Riviera and Panama Canal. Built just last year, the Joy has a casino, a go-kart track, "an immersive virtual reality pavilion," various dining options and other amenities. Additional enhancements worth about $50 million are to be made to the ship before its Los Angeles debut, according to the port.