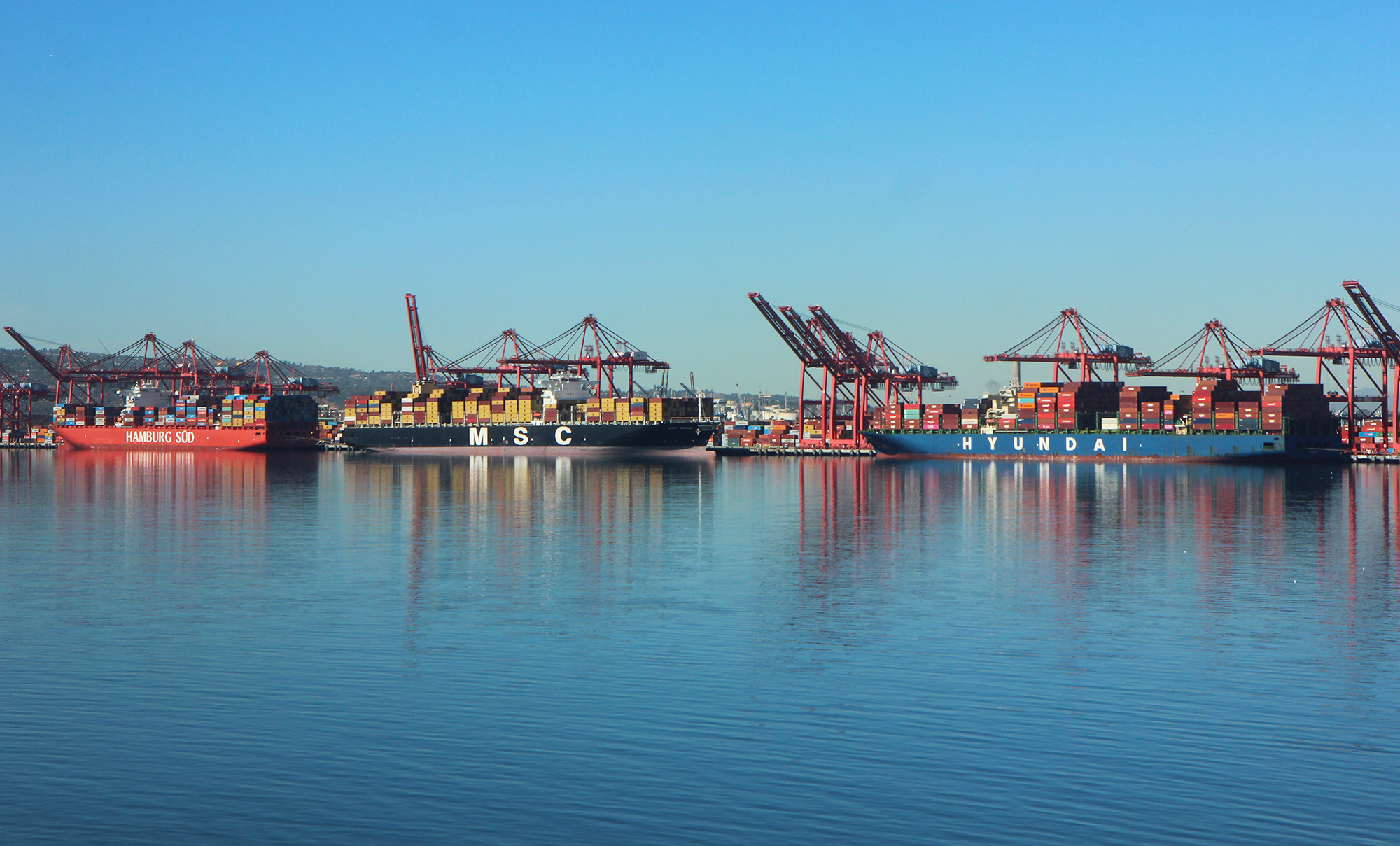 California ports could see an influx of up to $2.3 billion as part of Gov. Gavin Newsom's $286.4 billion proposed 2022-23 budget, which he presented today.
The ports of Long Beach and Los Angeles are the largest in the United States, bringing in a combined 40% of the nation's imports. Since late 2020, however, the twin ports have been backlogged with ships and containers due to overwhelming demand and equipment shortages.
"Our supply chain challenges require both near-term and long-term solutions," Port of Los Angeles Executive Director Gene Seroka said in a statement. "I applaud Gov. Newsom for meeting the moment with bold leadership."
The proposed budget includes $1.2 billion for port-related infrastructure projects such as bridges, zero-emission modernization projects and rail yard expansions.
The proposal also includes $875 million for zero-emission equipment and infrastructure, $110 million for a workforce training campus, $40 million to increase the state's ability to issue commercial driver's licenses, and $30 million for operational and process improvements such as data interconnectivity.
The Port of Long Beach, for its part, announced a data-sharing initiative last month. The port contracted St. Louis-based Uncomn for the development of its "Supply Chain Information Highway," which is meant to integrate existing systems onto one platform to streamline data sharing among port stakeholders.
"These funds, together with our own dollars, private investment and new federal port investment in the Infrastructure Investment and Jobs Act, will prove to be a powerful combination that accelerates delivery of critically needed projects," Seroka said. "This suite of investments positions California's system of ports to be leaders in operational efficiency, sustainability, and job creation."
The ports also will receive untold millions from the federal government as part of the historic infrastructure bill signed in November. The bill includes $17 billion for the nation's ports, and Newsom at the time said the state was going to be "aggressive" and "demand our fair share of investment."
In late December, the Port of Long Beach was awarded $52.3 million for its Pier B On-Dock Support Facility, which will dramatically increase the port's rail capacity. The funding was through the U.S. Department of Transportation's Port Infrastructure Development Program.
Throughout 2021, the San Pedro Bay ports moved a record number of cargo containers. But the increased volume and velocity of goods could not be matched by terminal operators and dock workers, with a line of ships waiting just off the coast for months.
"The COVID-19 pandemic has underscored the importance of the state's ports and supply chain, so these investments are very well timed," Port of Long Beach Executive Director Mario Cordero said in a statement.
Prior to the pandemic, no cargo ships would need to anchor off the coast to await their turn to unload. The congestion began in late 2020 with a handful of ships and steadily grew until reaching a record 86 on Nov. 16.
As a result of the impacts of the congestion on local air quality, shippers were asked to anchor farther out at sea as part of a new queuing system developed by the Pacific Merchant Shipping Association, Pacific Maritime Association and the Marine Exchange of Southern California. As of Jan. 7, the number of ships waiting near shore had dropped to 12, according to the Exchange. The overall ship backlog, however, remained at a record 105 container ships for the second day in a row, with 93 vessels loitering or slow speeding more than 40 miles off the coast.
"Regarding the ongoing supply chain congestion at our ports, I appreciate the governor's focus on making new investments," Patrick O'Donnell, state assemblyman and chair of the Assembly Select Committee on Ports and Goods Movement, said in a statement.
"We must ensure our ports can efficiently move imports and exports to meet the needs of businesses and consumers."
The governor's proposed budget also addresses the state's "existential threats," including the ongoing coronavirus pandemic; wildfires and drought; homelessness; income inequality; and public safety, the Associated Press reports. The budget includes a projected $45.7 billion surplus.
Editor's note: This story has been updated with comment from the Port of Long Beach.