Average rental rates continue to increase slowly across all of Long Beach's commercial real estate sectors, despite slight upticks in vacancy, according to local experts. For office and industrial space, average asking rents increased one cent in the third quarter over the previous quarter, while retail in the greater South Bay area increased 13 cents.
Retail
"There's been a little bit of slowing in the [interest for] the spaces that we have available in Long Beach. So we've been calling [potential tenants] like crazy," Doug Shea, a partner with Centennial Advisers, said. "In Orange County, we've been seeing a surge of additional calls for our properties. So it's kind of strange in that regard."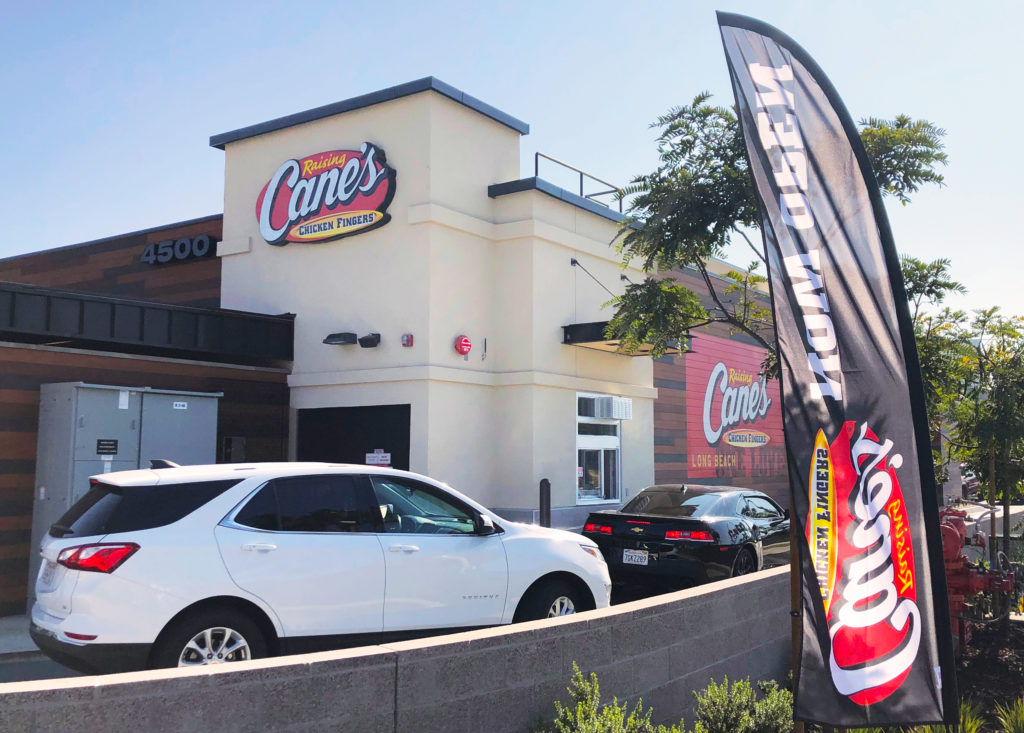 Shea said that one reason for the perceived slowdown in Long Beach could be the diversity of its neighborhoods. He explained that asking rents vary greatly from neighborhood to neighborhood, noting that his listing of a recently renovated strip center at 3rd Street and Redondo Avenue is asking $3.50 per square foot, while buildings three blocks away are priced at a dollar or two less. The listed rent  for one of Centennial's listings at the Los Altos MarketCenter near Lazy Acres was recently reduced by 25 cents per square foot, Shea added.
The vacancy rate of retail space in the Greater Los Angeles area increased from 5.6% to 5.7% quarter-over-quarter, as lease rates decreased 11 cents to $2.78 per square foot, according to a third quarter report by CBRE. The amount of new retail space under construction increased from 1.52 million square feet in the second quarter to 1.87 million square feet in the third. Countering the regional trend, average asking rents in the South Bay increased from $2.98 per square foot in the second quarter to $3.11 in the third.
While the Greater Los Angeles area experienced a negative net absorption – more space becoming available than was leased – of 273,669 square feet in the third quarter, the South Bay market had a positive net absorption of 42,000 square feet. Year-to-date net absorption in the South Bay increased about 8,000 square feet to 103,026 square feet.
Shea noted that new product at Long Beach Exchange and the newly opened 2ND & PCH retail centers are slightly skewing the figures when it comes to average rental rates in the area. He explained that the high rents at these retail centers are countering the moderate decreases in rates for older product. But as the latest addition to Long Beach retail, both Shea and Catherine Morris, vice president of William Morris Commercial, think 2ND & PCH is going to be extremely successful and a boost for the region's retail market.
Restaurants are doing particularly well in the retail market, Morris said. While numerous local restaurants have gone out of business over the last several years, there always seems to be another restaurant concept to take its place – known as a second-generation restaurant, Morris noted. "There are a lot of second-generation restaurants coming into the market," she said. "[There are] more second gen opportunities now than there have been in the last five years."
While restaurants and other experiential uses, such as fitness and service businesses, remain stable, Morris said that traditional retail continues to struggle, noting Forever 21's recent filing for Chapter 11 bankruptcy and the forthcoming closure of 178 of its U.S. stores. In 2019, Gap announced the closure of 230 stores, Charlotte Russe 520 stores, GameStop up to 200 stores, Sears 175 stores, Kmart 160 stores, Bed Bath & Beyond 60 stores, Pier 1 Imports 57 stores, Party City 55 stores, Victoria's Secret 53 stores – the list goes on. Payless ShoeSource also announced plans to close all 2,500 stores in one of the largest retail liquidations in history, according to Business Insider.
Many goods, such as clothing and household goods, can be ordered online from the comfort of home with no hassle and often at a cheaper price, Morris noted. A decline in the level of customer service is another reason for the decline in corporatized retail, she added.
To better understand the effects of e-commerce on brick-and-mortar stores, the Long Beach City Council recently requested city staff to prepare a report that includes information on "best practices and creative approaches" other cities are taking to navigate the evolving world of retail.
"Millennials shop completely differently. Gen Z shops differently. They go to vintage stores, they don't want Gap, they don't want anything remotely mainstream. [Brands] like Abercrombie & Fitch, all those groups are suffering. People want [something] unique," Morris said. "Money is being spent on beauty and entertainment, experiences and food."
Office
The suburban office market continues to outperform the downtown market in terms of vacancy rates, according to Shaun McCullough, a principal at Lee & Associates' Long Beach office. "I think the hardest sector right now is really owner-user type opportunities – they are few and far between," he said. "It's unfortunate, too, because with rents so high . . . a [ten-year] lease analysis would probably push [companies] to buy . . . [and benefit from] low interest rates."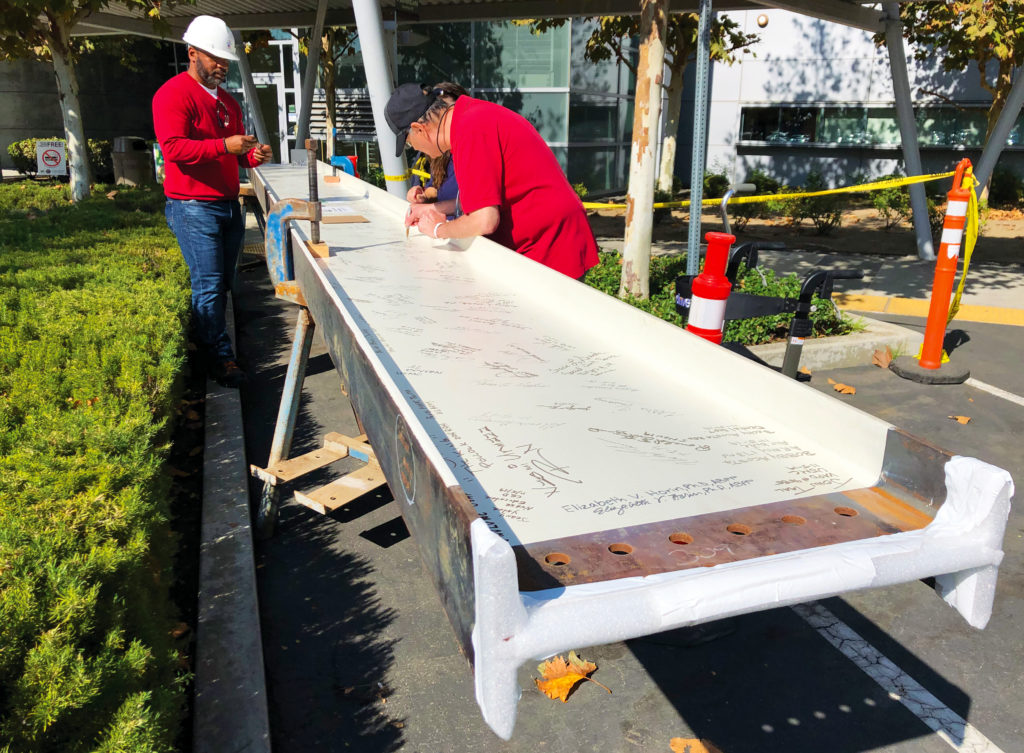 The overall vacancy rate of office space in Long Beach increased from 15.2% in the second quarter to 16.8%, according to a third-quarter report released by Cushman & Wakefield. Vacancies in downtown increased by 0.2%  to 19.5% quarter-over-quarter, while vacancies in the suburban market increased by 3.1% to 12%.
The increase in the suburban market is due in large part to the Port of Long Beach vacating its 176,860-square-foot interim offices at 4801 Airport Plaza Dr. following the completion of its downtown headquarters. Large move-outs by Epson America and Molina Healthcare in the suburban market over the next year may also have a dramatic impact on vacancy, McCullough noted.
"It's going to be tough to find big boys to take each of those buildings. So we'll have some decent-sized vacancy," McCullough said. "Those are big blocks of space. That obviously affects us negatively in terms of negative absorption."
Overall asking rents for all classes in the third quarter were flat, increasing only one cent from the second quarter to $2.34 per square foot. Rents in the suburban market increased 2.1% per square foot to $2.43 per square foot quarter-over-quarter, while the downtown market decreased two cents to $2.39 per square foot. Significant leases during the third quarter included a new 46,593-square-foot lease by the California Department of Industrial Relations at 1500 Hughes Way and a 15,714-square-foot lease by Midnite Air Corp at 5001 Airport Plaza Dr.
The 10-story, 134,773-square-foot office building at 401 E. Ocean Blvd. in Downtown Long Beach is currently on the market for $32 million. The property is listed as a "residential/hospitality tower" conversion opportunity. If converted, it would join a string of office buildings being taken off the market for residential or hotel use.
"It's positive in that we do need more residential and they're taking underutilized buildings that unfortunately haven't been successful enough for the owner to keep them as an office building," Sheva Hosseinzadeh, an associate vice president with Coldwell Banker Commercial BLAIR WESTMAC, said. "But what we don't know is if by taking office space off the market, are we taking away the possibility of bringing a large-box office operator?"
The office market historically lags behind other commercial real estate sectors, Hosseinzadeh said, noting that it never quite catches up to retail, industrial or multi-family following a recession.
"One of the issues with the office market is the lack of improvements . . . that the owners are willing to invest in their properties. They've had a lot of success with One World Trade Center because they've completely renovated the property – it costs money and it costs time," Hosseinzadeh said. "Owners need to get proactive and be creative in thinking of ways that they can convert their space so that it's going to meet the needs of the tenants that are looking in our market today.
Industrial
The Long Beach and South Bay industrial real estate markets continue to face historically high average rental rates and historically low vacancy rates, even after a slight uptick in vacancies. "As a result, we're seeing higher renewal rates with existing customers, and I think that is consistent across the board within the South Bay and Long Beach," Lance Ryan, executive vice president and chief operating officer for Watson Land Company, said. "The net result of that is there's even less space coming available, so there's just not a lot of turnover. And looking into 2020, we're predicting the same thing."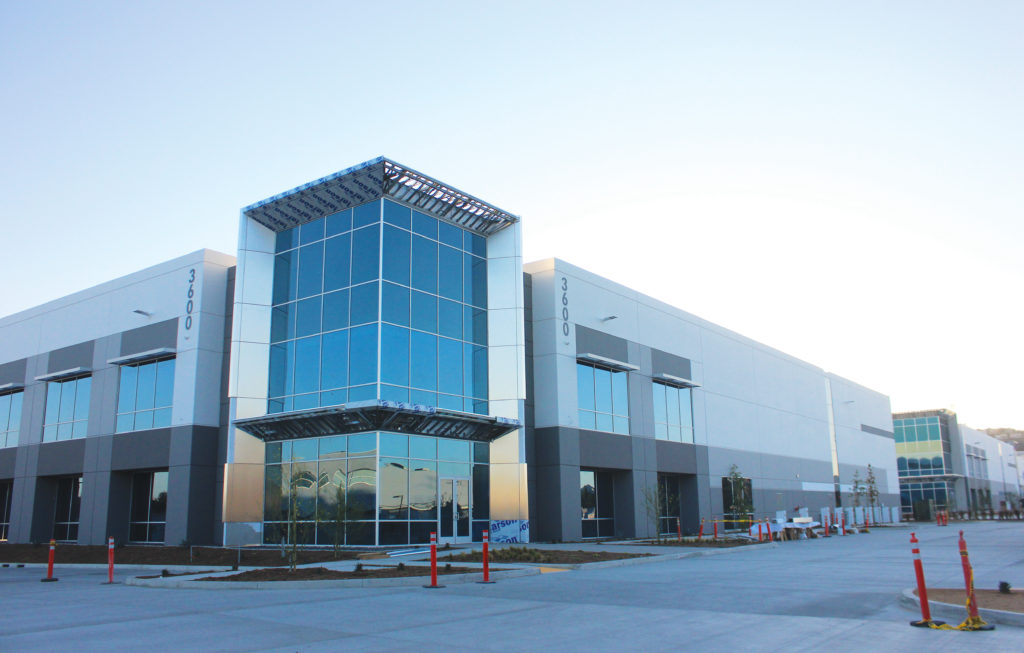 Due to the introduction of newly constructed buildings into the market, most of which are in Long Beach, vacancy rates for Los Angeles and Long Beach industrial space increased 0.2% to 1.4% in the third quarter from the previous quarter, according to a report by Lee & Associates. More than two million square feet of industrial space is under construction in the area, according to the report. Average asking rents increased one cent quarter-over-quarter to $1.09 per square foot. Average sales prices continue to decrease from their 2018 peak, falling from $227.67 per square foot in the second quarter to $208.01 per square foot in the third. The total dollar value of industrial sales transactions also decreased by about $43 million quarter-over-quarter to $269.12 million.
"It's been strong and steady," Bill Townsend, president of INCO Commercial, said. "It seems like we're going to have a strong finish in 2019. Interest rates are favorable and there's still lots of activity in the marketplace."
With no sign of declining demand, Townsend said he expects asking rents to continue to increase, but at a much slower rate than in the last several years. Two new projects coming onto the market in the coming months – the three-building Pacific Edge and four-building Pacific Pointe Northwest developments – could impact average asking rent, Townsend said, noting that brand new, Class A space is more expensive than older product. However, he added that since some of the new product has been pre-leased, he does not expect new product to have much of an impact on vacancy rates.
"On a macro basis, the South Bay market is driven by imports. The dominant [industrial real estate] customer base is utilizing the port for importing primarily from the Asian markets and the manufacturing markets there," Ryan noted. "We've talked to a lot of our customer base . . . and there are definitely concerns. The longer these tariffs remain out there and unresolved it creates uncertainty, and uncertainty will definitely have an impact on capital investment and, ultimately, demand."