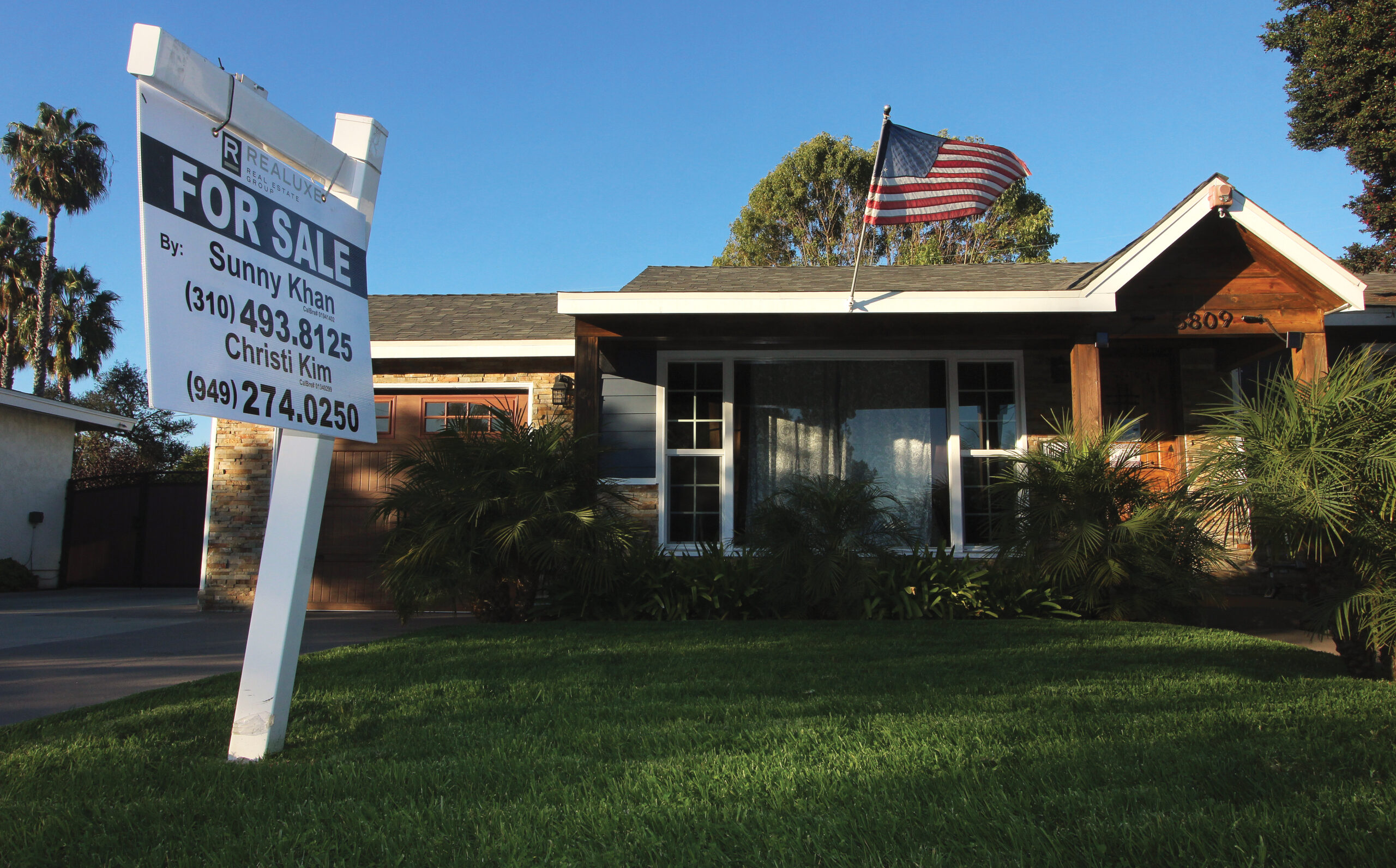 After more than a year of historic price gains due in large part to the coronavirus pandemic, the local housing market is "normalizing," according to Coldwell Banker Coastal Alliance owner and CEO Phil Jones.
But there are two major caveats: Inventory is at a historical low, and the market is being dominated by investors and cash buyers. Taken together, those two factors don't bode well for traditional homebuyers, even as the market appears to cool.
When it comes to inventory, Jones said that a decade or so ago, there would be as many as 3,000 homes for sale in Long Beach. But at the end of October, there were only 410 on the market, including single-family detached, townhomes and condominiums, down from 603 in October 2020.
Three months ago, meanwhile, 62% of Long Beach listings received four or more offers, Jones said, but that figure has dropped to about 50% as traditional buyers have headed to the sidelines.
"We're seeing a great deal of buyer fatigue—buyers worn out, tired of losing out in multiple-offer situations," Jones said, noting that the seasonal slowdown is more dramatic as a result. "Traditional buyers have taken a beating. They just can't compete."
That's because their competition are now large venture firms such as Blackstone and the now-defunct Zillow Offers that treat housing as stock options, Jones said.
This submarket for treating single-family properties as investments did not exist before 2012, according to Edward Coulson, a professor at UC Irvine and director of research at the university's Center for Real Estate.
Blackstone, the nation's largest private equity firm, this year purchased a company that owns 17,000 rental homes for $6 billion. The move came less than two years after Blackstone sold off its stock in Invitation Homes, which owns some 80,000 homes, for $1.7 billion.
But homes as investments don't always pay off.
Zillow Offers' iBuying gambits put the company in the red after it outbid traditional buyers on thousands of homes across the country, in many cases for more than they could be sold even after improvements were made. Being upside down on so many properties resulted in the real estate giant shuttering the department.
"That's a market that's still working itself out," Coulson said.
While deep-pocketed investors fine-tune turning homes into profit, the local market continues to see an "unhealthy" rate of median prices, Jones said. Citywide, the median price for a house was $754,000 as of October, according to data from real estate brokerage firm Redfin. This marks a more than 12.5% increase from 12 months earlier.
"Everyone's concerned about affordability," Coulson said. "We're always going to have that because supply is restricted and demand is high. And there's always going to be demand for California living."
But the market still has room for correction.
From the mid-1990s until the housing bubble popped in 2007, the housing market in Los Angeles and Orange counties enjoyed a consistent median price increase of about 4% every year, Coulson said. When the market rebounded in 2012, price increases returned to those same levels; however, over the last 12 to 15 months, the increases nationwide have been closer to 8%, Coulson said.
"People ask me, 'Is this going to continue?' Of course not," Coulson said. "There's no way we could have that kind of price increase. There's no way that continues; there just isn't enough income capacity for that."
While prices are soaring and some have feared the market may be another bubble ready to burst, Coulson and Jones do not think it will. For one, leading up to the Great Recession, rental rates were not keeping up with home price increases, but they are now, Coulson said. Secondly, banks were giving out "iffy" loans in the past, Jones said, compared to the "sound" loans the market is resting on now.
But the recent slowdown in the market has caused mortgage rates to begin inching upward, Jones said, adding that he does not expect large increases. Earlier this month, mortgage rates rose to 3.22%, up from 3.15% the week before. Mortgage rates reach a record low of 2.68% in December 2020, according to Freddie Mac reports.
"But if rates increase to a point where it impacts the activity dramatically, they might drop down," Jones said. "But with the shortage of inventory, that combination does not bode well for buyers going into next year."