Construction continues on multiple developments across Long Beach, but the coronavirus pandemic has delayed or put many projects on hold—and even caused at least one prominent project, a student housing tower, to be scrapped.
Thousands of proposed residential units, which are required to meet the state's housing requirements, will be delivered months later than anticipated or not at all.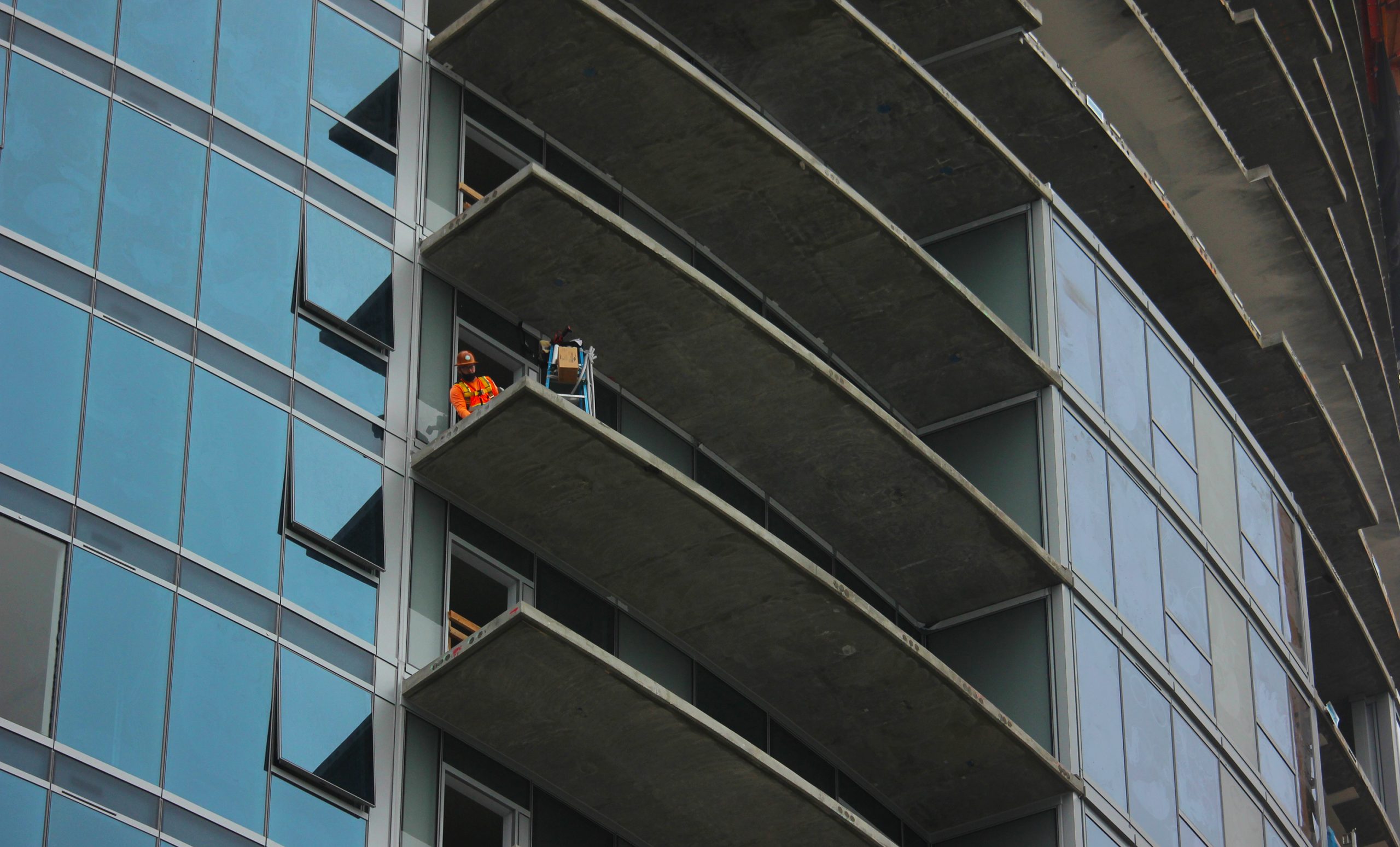 "The city remains very concerned about any interruption in the delivery of much-needed housing units and is committed to work with the public and our development partners to find solutions during and after the pandemic," said Christopher Koontz, deputy director of Long Beach Development Services.
A seven-story, 77-unit residential development by Urbana Development at 320 Alamitos Ave., now a surface parking lot near Fourth Street, has been put on hold, said Michael Bohn, senior principal for Long Beach-based architecture firm Studio One Eleven. The main issue for this project is acquiring the financing because banks are continuously changing their loan requirements amid the pandemic, Bohn said.
One of the city's largest developments, the West Gateway project by Trammell Crow, also has been delayed due the pandemic, a source close to the project confirmed.
A previous iteration of the development included nearly 700 residential units in multiple buildings, including a 40-story tower that would become the city's tallest building if constructed. However, the plans are being adjusted to "reflect economic conditions," Koontz said. The project is located at 600 W. Broadway, another surface parking lot adjacent to the World Trade Center.
Last month, the Business Journal reported that Texas-based JPI Development pulled out of the nearly 600-unit Long Beach Civic Center mid-block project. Master developer Plenary-Edgemoor Civic Partners is seeking a new firm to construct the project, which consists of two eight-story buildings between the new city hall building and future Lincoln Park, following the demolition of the old city hall.
The CSULB Village, an ambitious proposal by Tony Shooshani, owner of The Streets retail hub in Downtown, in partnership with Cal State Long Beach, has also been scrapped.
"The current status of the project is the unfortunate result of the ongoing COVID-19 crisis and challenging economic times," Shooshani said in a July interview with The Post.
The now-defunct project, located on Long Beach Boulevard between Fourth and Fifth streets, included housing for over 1,000 Cal State art students and teachers in a 22-story building. The development also would have included meeting rooms, an art gallery and museum, and ground-floor retail. But university President Jane Close Conoley said she has not given up hope for university housing in the Downtown area.
Across the country, construction projects are being put on hold due to the economic uncertainty brought on by the ongoing pandemic. According to a recent report by Moody's Analytics, many metropolitan statistical areas have experienced a drastic reduction in the number of units expected to be delivered in 2020.
"Prior to the outbreak of COVID-19, Moody's Analytics expected over 300,000 units to come on line for the national multifamily market in 2020," the report states. "If that had come to pass, the sector would have registered its highest figure for new construction in two decades. But updated forecasts … have reduced the 2020 figure for supply growth by 21%, to just slightly under 246,000 units."
Some areas' multifamily construction estimates decreased between 58% and 81% after the outbreak of COVID-19, including Rochester, Norfolk and Buffalo. Retail, office and industrial development estimates were also drastically reduced. In San Francisco, Boston and New York, industrial development was completely wiped out, with 100% of projects being halted.
For the numerous projects already under construction, both in Long Beach and nationwide, the pandemic has extended completion dates.
"Construction delays were more acute in March, April and May as contractors adjusted to new safety requirements and dealt with periodic interruptions in the supply chain," Koontz said. "It is a new reality and it may impact some developers differently than others."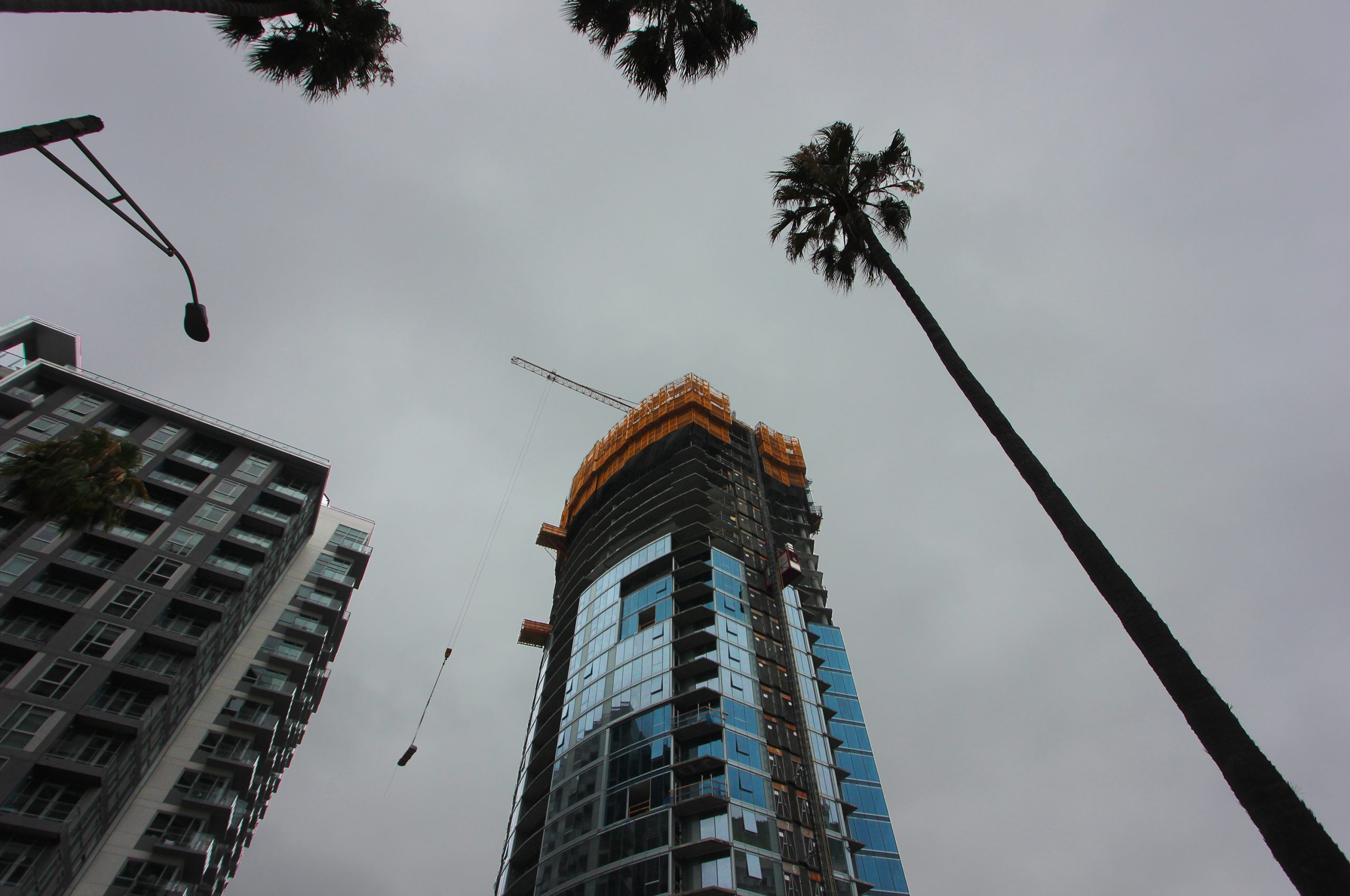 At the Shoreline Gateway construction site, which will soon become the city's tallest building at 35 stories and include 315 residential units, work has been delayed by the pandemic, according to Ryan Altoon, executive vice president of Anderson Pacific, one of the developers of the project. Early on, he said all work came to a halt for several days when one person tested positive for the virus. Now, all 150 workers get tested weekly.
"The project adheres to, and generally exceeds, CDC standard guidelines," Altoon said. "While these preventative measures have increased costs substantially to the project, the health and safety of those working on site is a high priority for us."
A more severe example of the virus's impacts on the immense project is that the glass that will adorn the exterior of the skyscraper is produced in a Chinese factory, which shut down for a month. Altoon noted that the project teams have been able to regain some time and the project is still on schedule to open in summer 2021, but later in the summer than originally planned.
Delays in construction are not a novel concept. In fact, according to the Moody's report, 82% of all multifamily developments in the U.S. between 2002 and 2019 encountered delays. Most office and retail developments also encountered delays during the same time period—73% and 79%, respectively. Only 45% of industrial projects experienced delays.
The Moody's report explains that industry expectations are that a 200-unit or more multifamily building can be erected in 12 to 18 months; however, the average completion time over the last 18 years is 22.2 months. Average construction time for other commercial projects are also months later than expected.
The report noted that the early days of the pandemic played a role in further delaying projects: "The COVID-19 crisis adds several layers of complexity as shelter-in-place policies are disrupting supply chains and (in some places) halting construction activity altogether."