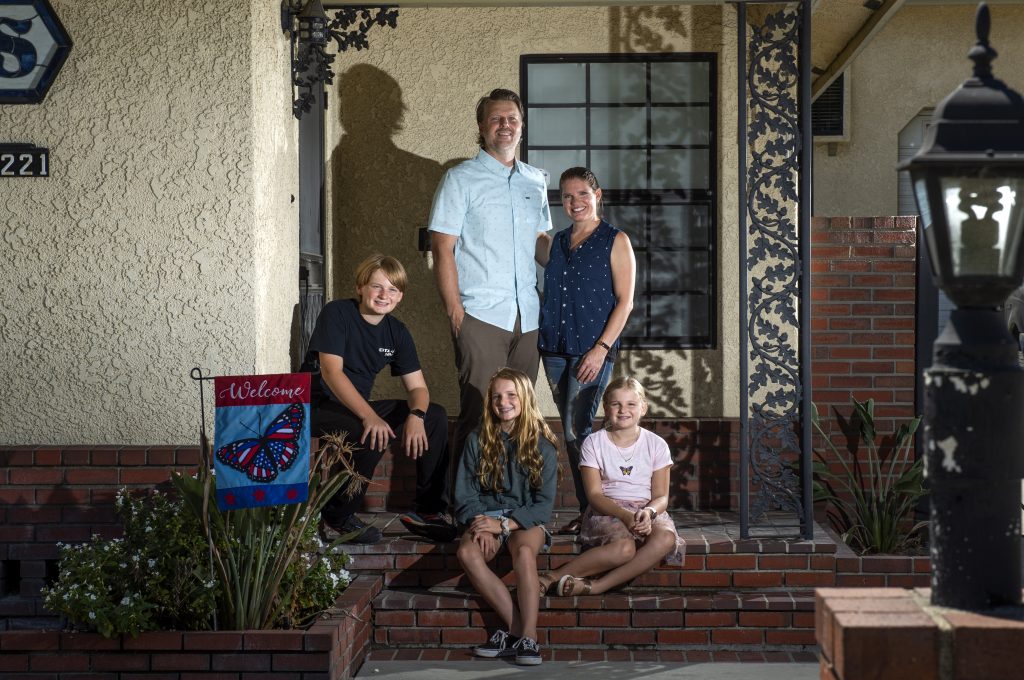 The economy may feel a bit frozen, but it's still a hot summer for the residential real estate market.
With mortgage rates at historic lows, buyers are eager to get their hands on a property, while homeowners are remodeling and upgrading with the cash provided by refinancing.
"It's the highest amount of refinancing I've ever seen," said Glenn Daly, branch manager at Essex Mortgage in Long Beach. "It's just a groundswell of people saving money."
For many, that money goes right back into their property in the form of home improvements, while others are putting some funds aside to buy an investment property down the line. Either way, investing in real estate remains as popular as ever.
Allen Byma, a pastor and father of three school-aged children, said his family is using the extra cash to make their home more comfortable—and more valuable—in the long run. 
"The refi was so good that we were able to pull some money out and do some things that we wanted to do when we bought the house," Byma said. The bathroom, the kitchen—especially now that the family spends more time at home, sprucing up their home makes them feel less stuck, he said. 
"It feels like so much of my life is on hold right now," Byma said. "Mentally, it's a huge win."
And the home improvements, funded by refinancing, keep others busy as well. Contractors, handymen—the low mortgage rates are giving an indirect boost to industry sectors that benefit from a well-funded pool of homeowners.
"I think that's really going to help the economy," Daly said.
Despite record unemployment in other sectors of the economy, the demand for residential properties remains high.
"The last two months in particular have been crazy, crazy busy," said Phil Jones, owner and CEO of Coldwell Banker Coastal Alliance. 
After a dramatic drop in listings during the first months of the stay-at-home order, buyers and sellers alike are slowly warming up to the idea of viewing, selling and buying property again, as distancing and hygiene procedures become a fixture of daily life.
"The demand is just overwhelming," Jones said. 
Meanwhile, there hasn't been an influx of inventory into the market the way there was during the Great Recession.
"As a result of the short inventory and the demand, prices are holding steady," Jones added.
While some homeowners may begin to feel the financial pressure now that additional federal unemployment payments have been reduced, Jones said he expects the residential market to continue on its current path, as long as mortgage rates remain low. 
"There's still a sizable segment of the population that has the ability to buy and realize their American dream," he said.