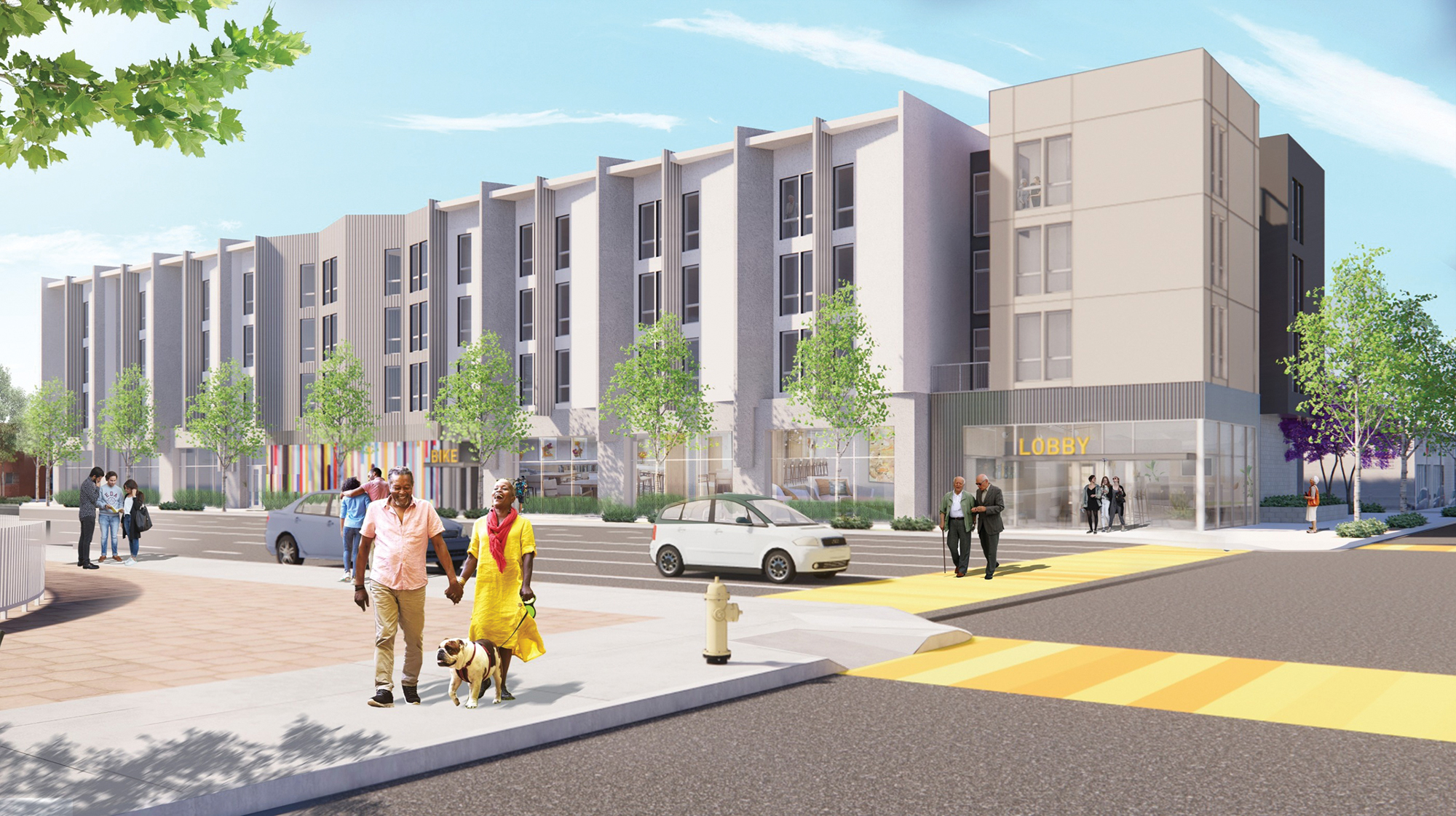 More affordable housing is on its way to Central Long Beach.
Mercy Housing will likely break ground next month on Long Beach Senior, a four-story, 68-unit project at 901-945 E. Pacific Coast Highway, according to the nonprofit's vice president of real estate development, Ed Holder.
"We develop affordable housing for families and special needs communities and seniors, and we had seen in Long Beach that there was a really significant increase in senior homelessness," Hodler said of the decision to develop the site, "and particularly in the central part of the city, rents had really started to skyrocket."
Data that Cal State Long Beach professor Seiji Steimetz presented at an economic forum last month showed that rents in the 90806 ZIP code where the project is located have grown 46% over the last five years—more than any other ZIP code in the city.
As for the decision for this development to serve seniors exclusively, Holder said many low-income seniors were already struggling before the COVID-19 pandemic, and the public health crisis further exacerbated the issue.
"Seniors were already among the most vulnerable," he said. "And it's only grown worse. So it's just—it's a community we have served, really, since our founding. We really understand their needs and felt this site just really, really aligned with that community. Its proximity to transit and community resources is great."
Units will be set aside for both formerly homeless seniors and formerly homeless senior veterans. Those residents will receive case management support from either the U.S. Department of Veterans Affairs or from Mercy Housing; services will include offering access to income, mental health support and connections to organizations that can help with issues like addiction.
"It's a really comprehensive program," Holder said.
The ground floor of the property, meanwhile, will serve as a "community benefit space," Holder said, though Mercy Housing has not yet identified a tenant. If the developer can't find a suitable occupant, the area could be used as a space for events like community meetings or health screenings.
"We really want to make sure it's a community asset," Holder said. "We don't need it to be an income-generating space. We really want it to be community-serving."
But Mercy Housing still has some time to figure out those details. Holder said he expects construction to last about 18 months and for leasing to begin in the fall of 2023.