Australia-Based Developer Closes Escrow On Former C-17 Site
The former 1.1-million-square-foot manufacturing facility for the Boeing C-17 aircraft and surrounding land have been sold to Australia-based developer Goodman Group for future development, Boeing confirmed with the Business Journal. Escrow on the 93-acre property closed June 27.
"Boeing has selected GCC Long Beach LLC (known as Goodman) as the buyer for the former C-17 manufacturing property," a Boeing spokesperson said in an e-mail to the Business Journal. "Throughout the process, Boeing has partnered with the City of Long Beach to identify the buyer who was best aligned with the vision of this unique site."
A spokesperson for Olive Creative Strategies, which represents Goodman, did not immediately respond to requests for comment on the transaction or future plans for the site.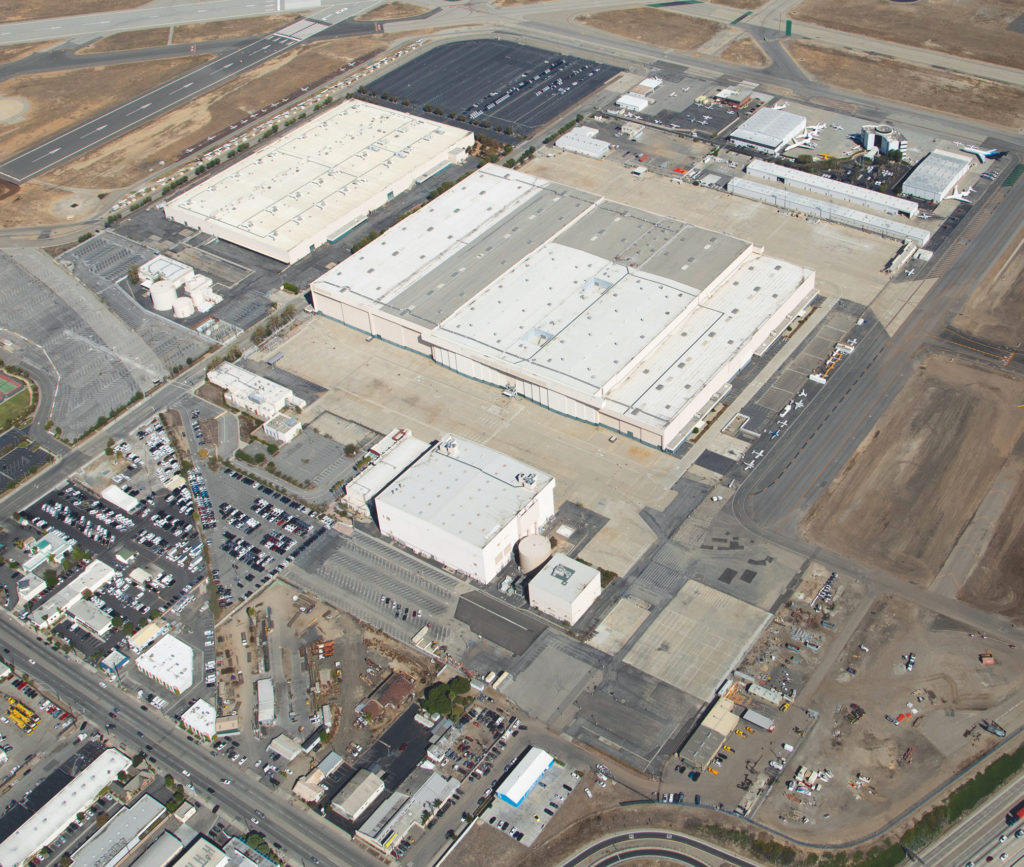 "The City of Long Beach has been working on the Globemaster [Corridor Specific] Plan and the revitalization of the Cherry [Avenue] corridor for about a year," 5th District Councilmember Stacy Mungo said. "This project will be what brings it all together."
While the Globemaster Corridor Specific Plan is still being drafted, the current iteration – which includes resident input from several public meetings – calls for uses similar to Douglas Park and the Long Beach Exchange retail center. A parcel on the northeast corner of Wardlow Road and Cherry Avenue has been identified as ideal for a community commercial zone, an area for retail and services.
South of Wardlow Road along Cherry Avenue has been identified for either a community commercial or business park zone, which includes light industrial uses. The majority of the C-17 site, namely areas not directly along Cherry Avenue, have been identified for a business park zone.
According to a staff PowerPoint presentation, the specific plan's overarching goals are to:
Create a 21st Century employment district that fosters innovation
Stimulate economic development and job growth
Cultivate the existing human capital of Long Beach
Establish Cherry Avenue as a multi-modal unifying spine
Increase mobility choices with an emphasis on active transportation, such as bicycles
"The [specific plan] . . . will build on the strong legacy of the Boeing aircraft manufacturing industry in Long Beach," Linda Tatum, director of Long Beach Development Services, told the Business Journal in an e-mail. "The district . . . is intended as a smart, mixed-used area – flexible, commercial and low-intensity industrial activities that leverage access to the Long Beach Airport and related aerospace and avionic industries in the area."
Multinational package delivery company United Parcel Service (UPS) previously announced its interest in purchasing the site to build a regional hub. In March, UPS Vice President of State Government Affairs Bruce MacRae told the Business Journal the facility would bring 2,500 jobs and a $300 million investment to Long Beach. During a June 24 interview with the Business Journal, MacRae said UPS is "bummed that Boeing decided to go with another buyer."
MacRae noted that UPS would still be open to developing a facility in Long Beach but that with such limited space it does not seem likely. Speaking of the former C-17 assembly building, he added, "I don't know what their plans are but it's an iconic building, so whatever they do, I hope they leave it standing."
Long Beach has been experiencing its lowest unemployment in city history, according to Mungo, in large part due to 6,500 jobs that have been created at Douglas Park over the last five years. "We look forward to expanding on that to make sure that there are lots of good high paying jobs . . . for Long Beach residents," she said. "I'm really excited about the possibilities."
Negotiations Underway For Former Marina Pacifica Best Buy Location
Avi Lerner, the property owner of the Marina Pacifica shopping center in Southeast Long Beach, is negotiating with a national gym chain to open in the space previously occupied by Best Buy, city officials confirmed. "[Lerner] did not want to disclose the name of the gym, as a lease has not been signed yet," Sergio Ramirez, deputy director of the Long Beach Economic Development Department, said. "They are still in discussions; however, the ownership is starting the clean-up of the tenant space." Best Buy vacated the 35,000-square-foot building in October of last year.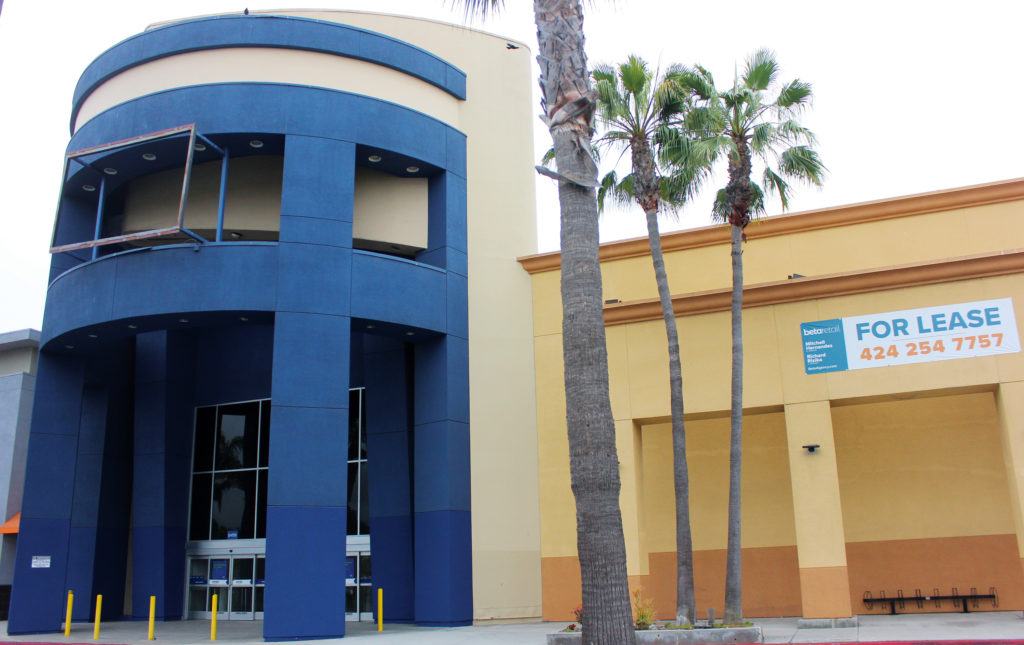 San Pedro Fish Market Owners Announce Long Beach Location Opening Date
Exterior and interior construction is well underway on the San Pedro Fish Market on Alamitos Bay, with a soft opening anticipated for September 1, the Business Journal confirmed. Located at 6550 Marina Dr. in Southeast Long Beach, formerly a Joe's Crab Shack, the restaurant is the second location for the Ungaro family, which has owned and operated its San Pedro restaurant since 1982. The family has been in the fresh seafood business since 1956. The restaurant is comprised of 11,500 square feet on two floors, including a 2,500-square-foot outdoor deck that overlooks Alamitos Bay. The space will open with about 450 seats, with the potential to increase occupancy to 500, according to Scott Choppin, founder of Long Beach-based development firm Urban Pacific.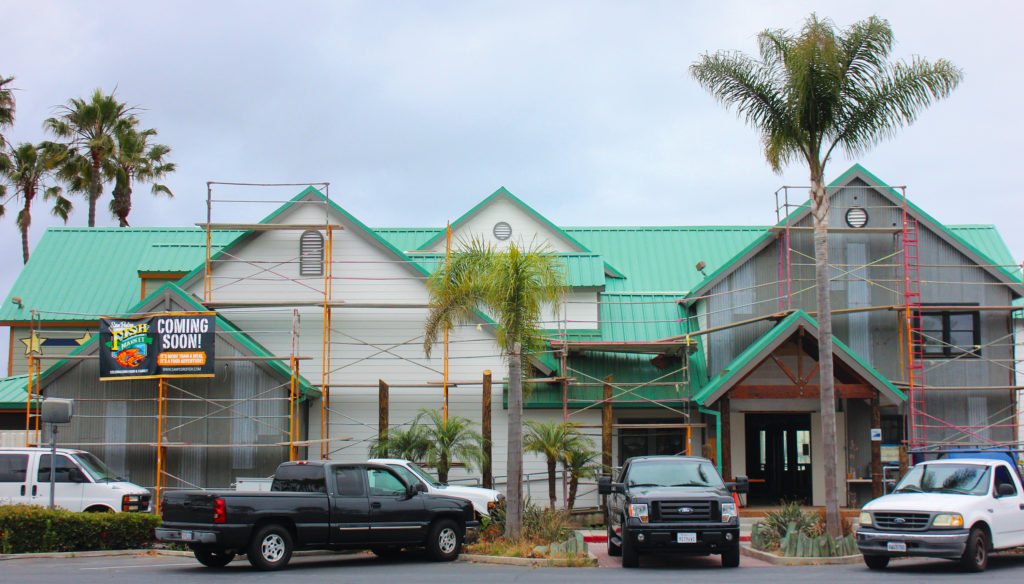 Citywide Land Use Element PEIR Available For Public Comment
Long Beach Development Services recently released a revised program environmental impact report (PEIR) for the General Plan Land Use Element and Urban Design Element, documents that set guidelines for placetypes, building heights and design standards citywide. The final maps were adopted by the city council in March 2018 after several outreach events in response to community backlash. The PEIR is available for public comment through August 16 at longbeach.gov/lbds.
Long Beach Rents Continue To Increase
Average rental rates for apartments in Long Beach increased 0.5% in May over the previous month to $2,026, according to a report released by RENTCafé. Santa Monica continues as the most expensive Southern California city after a 0.2% month-over-month increase that brought average monthly rents to $3,727. Pasadena experienced the largest increase at 1.7% month-over-month. Six Southern California cities experienced decreases in average asking rents, with Chino Hills having the largest decrease at 0.6%. As of May, the national average rent is $1,442, a year-over-year increase of 2.5%, according to the report.
Tanaka Park
The Long Beach City Council voted unanimously during its June 18 meeting to approve the $1.1 million purchase of Tanaka Park. Seventh District Councilmember Roberto Uranga spearheaded the push for the city to purchase the privately-owned park following the announcement that the owners, the Tanaka family, would sell the parcel it has been leasing to the city for about 15 years. Located at 1400 W. Wardlow Rd. in West Long Beach, the 1.4-acre park serves nearly 6,000 residents that live within one-half mile, according to Uranga, who noted that one in six Long Beach residents are not within walking distance of a park.
Office Report
At the end of the first quarter of this year, office vacancy rates in the South Bay and Long Beach increased 0.5% year-over-year, according to a report released by Marcus & Millichap. Despite rising vacancy, average asking rents increased 11.4% over the same 12-month period. In the South Bay and Long Beach, approximately 765,000 square feet of new office space construction is expected to be completed this year, two-thirds of which are within the new Long Beach Civic Center development. At the county level, office vacancy decreased 0.4%, average rents increased 4.1% and approximately 6.5 million square feet of new office construction is expected to be completed by the end of 2021.