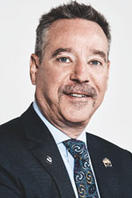 At a time when California struggles to build enough homes to satisfy the demands of an expanding economy and its 39 million residents, now is not the time to enact rent control, which won't fix the state's housing supply and affordability crisis.
California's high home prices – averaging $550,000i – exacerbate an already tight housing supply, increasing the cost of renting a home.ii Long Beach mirrors California with average home prices skyrocketing to nearly $495,000 and rents approaching $1,600,iii well above the statewide average of $1,240. These conditions create an environment where government-imposed price controls like rent control may sound appealing, but actually harm the people they are meant to help.
Developers risk millions of dollars to build housing. Rent control hurts their ability to finance initial construction or maintain the properties once the dwellings are leased. Also, developers recognize that rent controls could be expanded, so they choose not to build in the first place. Finally, existing rental units are taken off the market because owners know they cannot afford to continue maintaining a rent-controlled property. Instead of providing more rental opportunities, rent control does the opposite.
Rent control disproportionately hurts low-income households, young families, seniors and increases overall costs for all renters. Tenancy in a rent control unit is not means tested. Therefore, many people who benefit from rent control do not need it. This is in part why rent control is prohibited in 27 states, including Washington, Oregon, Arizona and Texas.
A 2016 study from the independent research firm Beacon Economics confirmed that rent control reduces the existing supply of rental housing, deteriorates the quality of rental housing, and increases costs for all renters.iv Beacon notes that, despite the good intentions behind rent control laws, they do little to address the root cause of the state's affordability challenge: the inherent undersupply of housing, which leads to high rents. Simply put, rents are too high because multi-family housing and the state's housing stock have failed to expand commensurately with the growth in population. The solution to this affordability problem is to expand the apartment stock in these cities, not introduce price ceilings.v
Nobel Prize-winning liberal economist Paul Krugman and conservative economist Thomas Sowell probably agree on very little, but they both agree that rent control is terrible housing policy, does not make economic sense and is counterproductive. Krugman in particular opined the perils of rent control, and how polarizing the topic can be. In fact, the problems with rent control are so clear from an economic perspective that, as far back as 1990, a poll by the American Economic Review sounded the alarm bells when 93 percent of economists surveyed opposed rent control policies.
Yet despite the weight of clear economic evidence, efforts at imposing rent control persist. Assembly Bill 1506 would have greatly expanded rent control in California by repealing the 1995 Costa-Hawkins Rental Housing Act, which prohibits the most egregious forms of rent control. In January, California REALTORS® played an active role in voicing their concerns as the bill died in the Assembly Housing and Community Development Committee, preserving Costa-Hawkins.
The economic consensus is clear. Rent control is bad for California's future. The solution to California's housing crisis is increasing the supply of rental housing so that rental costs will stabilize and people will have a place to live.
Nobel Prize-winning economist Milton Friedman had it right 40 years ago when he said that "rent ceilings cause haphazard and arbitrary allocation of space, inefficient use of space, and retardation of new construction. The legal ceilings on rents are the reason there are so few places for rent."vi As someone who has been in the real estate business for more than 30 years, I couldn't agree more.
Now is the time to break the cycle of poor policy decisions of the past, reject rent control and instead focus on building a stronger and more vibrant rental market of the future.
i California Association of REALTORS®, Current Sales & Price Statistics, December 2017
ii California Association of REALTORS®, Current Sales & Price Statistics, December 2017
iii Neighborhood Scout, January 2018, City of Long Beach Housing Market Data
iv  Thornberg, Christopher, et al. An Analysis of Rent Control Ordinances in California. Beacon Economics, 2016.
 v Thornberg, Christopher, et al. An Analysis of Rent Control Ordinances in California. Beacon Economics, 2016.
vi Reckonings; A Rent Affair, June 7, 2000, The New York Times