In the face of a new tenant relocation ordinance implemented in Long Beach on August 1, real estate experts expressed concerns that the policy could have negative consequences on the market, at least in the short-term.
Long Beach's tenant relocation assistance ordinance, adopted by the Long Beach City Council in June, requires that the landlords of multi-family rental units provide relocation assistance payments to tenants who are displaced in certain circumstances outside of their control. The ordinance requires financial assistance up to $4,500, according to a city fact sheet.
Per the city, the landlords of multi-family dwellings containing at least four units are required to pay relocation assistance fees to tenants if: the tenant receives a rent-increase notice totaling 10% or more in a 12-month period; a tenant receives notice to vacate the property because of planned rehabilitation of the unit; or if a tenant in "good standing," defined as a tenant who has resided in a unit for more than a year and is not in violation of a lease, is asked to vacate for any reason.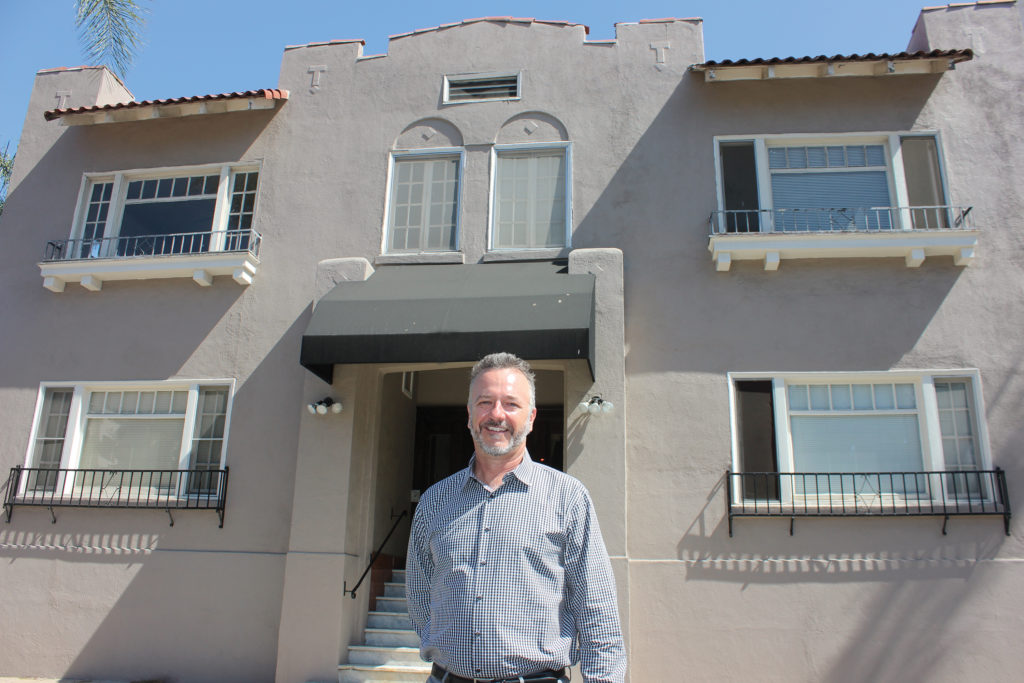 Fee exemptions are stated in the ordinance. Some exceptions include scenarios in which a landlord occupies a unit in their building as their primary residence, or if the unit was built after February 1, 1995.
George Bustamante, vice president at Coldwell Banker Commercial BLAIR WESTMAC, attributed a downward trend in multi-family property sales transactions from this past quarter to uncertainty about the ordinance's regulations. Bustamante indicated that transactions were reduced by more than half in June compared to the same month in 2018. Citing figures from CoStar, a real estate data company, there were 80 transactions in June 2018, worth a total of $209 million. In June 2019 there were 39 transactions at a combined value of $75 million.
"The buyers that were buying in Long Beach to improve the units and rehab them have basically pulled out [of the market] for now," Bustamante said. "I don't know if it's just short-term and everything will adjust, but quarterly it's had an impact. It's not something that should be a surprise. If you're changing the parameters on what investors are looking at and what they expect their returns to be, they're going to look someplace else."
Robert Stepp, principal with multi-family brokerage firm Stepp Commercial, echoed Bustamante's analysis. Stepp indicated that the looming implementation of the tenant relocation ordinance attributed to a slower market in the months of June and July, per statistics from real estate data firm Reis. However, Stepp felt the market would rebound as soon as this month. "With many of the details being undecided, both buyers and sellers were unsure how to respond," he said. "Now that the measure has gone into effect as of August 1, we expect that investors will be able to move forward with a chosen course of action."
In terms of rent prices, the multi-family market has seen an increase across all product types in the city, according to Kevin King, senior managing director of investments for Marcus & Millichap. Citing data from CoStar, King shared the following rent figures for this month. The growth in rent represents a 12-month period from August 2018 to August 2019:
The average citywide rent is $1,499, which is a 4.6% year-over-year growth.
The average Downtown Long Beach rent is $1,394, a 2.8% year-over-year growth.
The average West Long Beach rent is $1,158, a 2.1% year-over-year growth.
The average East Long Beach rent is $1,600, a 4.2% year-over-year growth.
The average North Long Beach is $1,158, a 6.2% year-over-year growth.
Compared to some of the larger cities in the Southern California region, Long Beach rent prices are among the most affordable, according to Rent Café, a nationwide internet listing service. In its national mid-year report, Rent Café showed that Los Angeles rents in June reached an average of $2,508. In June, Redondo Beach averaged a $2,515 rental rate and West Hollywood averaged $2,936.
Bustamante spotlighted Long Beach's affordability, but he determined that the margin in rent prices compared to nearby cities may narrow. "The rents have moved up at a good clip for the last three or four years," he said. "That gap is closing. We're catching up to the other communities. It isn't the bargain, for lack of a better word, that it was a year ago or two years ago." Bustamante said the solution is to create more jobs within the city to sustain the housing.
Eric Christopher, senior adviser and director of investments at Centennial Advisers, said that despite the upward trend in rent prices in the market, he anticipates that the numbers will stabilize. "The market rents are starting to flatten out," he said. "Statistically, we'll see an increase this year, but . . . we're starting to butt up against tenants' affordability before they can't pay."
The citywide vacancy rate of apartments is 4.4%, according to data from CoStar. Stepp said areas such as Alamitos Beach and the East Village Arts District have high demand and the lowest vacancy rates. The south portion of Wrigley and North Long Beach have improved in activity, as well, he noted. "Renter demand is high for renovated properties with modern interiors in walkable neighborhoods," he said.
Christopher said that, on average, buyers agree to five-year or seven-year fixed loans when selecting a multi-family building to purchase. "Those are the two financing products that make the most sense," he said. Christopher said the interest rate for a five-year product is about 3.65% to 3.75%, while a seven-year agreement is slightly over 4%.
King said an increase in multi-family developments citywide and moderate interest rates have kept the rental rate manageable for buyers.
Christopher noted that Downtown Long Beach is experiencing the most investment in multi-family, compared to other areas of the city. "We've observed some of the biggest activity, and the biggest hotbed right now has been downtown for a couple of years because of all . . . the new construction," he said.