After a big burst of optimism from small business owners following the election of President Donald Trump, many are predicting confidence to falter slightly, including Mark Vitner, senior economist for Wells Fargo.
"I think we'll see the optimism numbers come back down a little bit in the wake of the health care law not getting done," Vitner said. "I think that there may have been hopes that Trump was somehow going to be this master dealmaker in politics, but it really seems as if the Democrats and some Republicans went out of their way to show him that that's not the way this town works."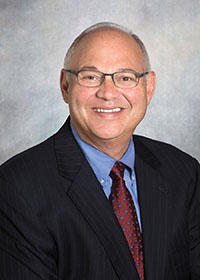 Mark Vitner
Senior Economist, Wells Fargo
However, despite the health care setback and the continued lack of tax cuts and reform proposals promised by the Trump campaign, Vitner said business owners still feel they have an ally in Washington. This attitude is in large part due to the change in the regulatory environment, according to Vitner. He said there has been a shift to promote economic growth rather than finding as many fines as possible.
Much of the easement in regulation has been on the environmental side, namely in the energy sector. Trump has said he will bring back jobs in coal; however, even Vitner notes that Trump cannot save the industry.
"These initiatives may slow the retirement of coal-fired plants. They're still going to shut down," Vitner said. "So if they were going to shut down in 20 years, maybe it will be 24 years. Or if it was going to be 10 years, maybe it will be 14 years. It may extend the life."
Slowing the decline is meaningful to businesses that have been buying assets in the coal sector because it allows their annuity to run a little longer, maximizing profits, Vitner explained. He said the only way to save the coal industry is not through policy but rather a technological breakthrough to help convert it to a cleaner fuel. Regardless of Trump's policy decision, Vitner said easements in environmental regulation would likely not have any impact on California.
"I think California's laws make it somewhat tougher for easing environmental restriction because California tends to have tougher environmental regulations than the federal government does," Vitner said. "So it would be less evident there."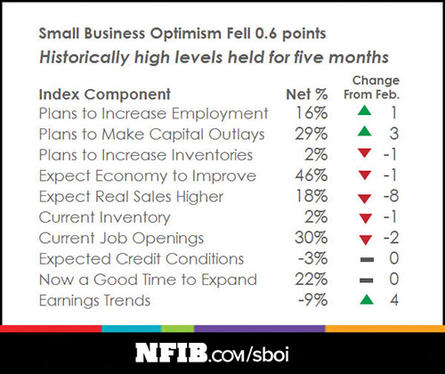 However, Vitner noted that larger initiatives, such as health care and tax reform, would still benefit small businesses in California – if the Trump administration were able to achieve its goals. He said that state and local governments have their own regulations in place that make it a high-cost state in which to do business, which is a trade-off with the amount of opportunity in the state.
Though the Trump administration has not taken action on tax reform, Vitner explained that business owners do not expect any proposals until summer or fall of this year, and those would take effect in 2018. But Vitner said there are outside forces that are not helping on the front of tax reform, namely the probability of working through a reconciliation process, which must be deficit-neutral over the next 10 years.
"We just don't have a lot of money to play with, given that we are playing with such huge budget deficits right now," Vitner said. "There's an added concern that as interest rates increase, the budget deficit will increase a little more dramatically. So they need to get tax reform done fairly soon before the Fed [Federal Reserve] initiates too many more interest rate increases."
Several indicators demonstrating continued optimism in the small business climate include job creation and sales numbers, Vitner said. According to an April report by ADP, private sector employment increased by 263,000 jobs in March. Of those jobs, 118,000 were small business jobs. Companies with 19 or less employees hired 60,000 people, while companies with 20-49 employees hired 58,000 people. Medium-sized businesses (50-499 employees) and large businesses (500+ employees) hired 100,000 and 45,000 people, respectively.
As for sales, according to the National Federation of Independent Business (NFIB) Small Business Economic Trends Report for March, the net percent of all owners reporting higher nominal sales in the past three months reached 5% – a 3% increase over the previous three months. This measure has been positive in only six months since 2007 and has reached a low of negative 35%.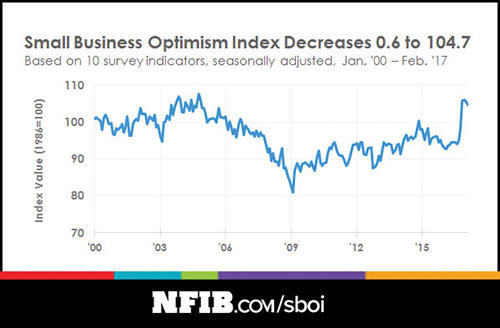 In a March 2017 report, the National Federation of Independent Business (NFIB) showed that despite a 0.6% decrease in the small business optimism index, levels are still the highest they've been since around 2005.
"By historical standards, this is an excellent performance, with most of the components of the index holding their gains," Bill Dunkelberg, NFIB chief economist, said in the report. "The increases in capital expenditure plans and actual earnings are signs of a healthier economy, and we expect job creation to pick up in future months."
Additionally, the NFIB states that 64% of small businesses reported capital outlays, up 2% over February. Businesses reporting spending on new equipment increased 1%, now at 46%. Owners planning capital outlays in the next six months rose three points to 29%, and reports of increased compensation rose two points to 28%. Small decreases were seen in improving or expanding facilities and acquiring new buildings or land.
One problem facing small business right now is a lack of skilled workers, according to Vitner. Additionally, he said there's been a lack of business startups and that there is more work to be done on the regulatory side of business, but he expects small business optimism to remain strong. Vitner said it's noteworthy that as low as Trump's overall approval rating is – 42% according to the latest Gallup poll, up from a low of 35% – his ratings on the economy are more than 50%.
"The abrupt swing in small business confidence is the largest we've seen since 1980, and it says a lot," Vitner said. "A large proportion of small business owners tend to be Republican. So that probably had something to do with it. In the past, we've seen these big moves in small business confidence when it seemed likely that taxes were going to be cut."