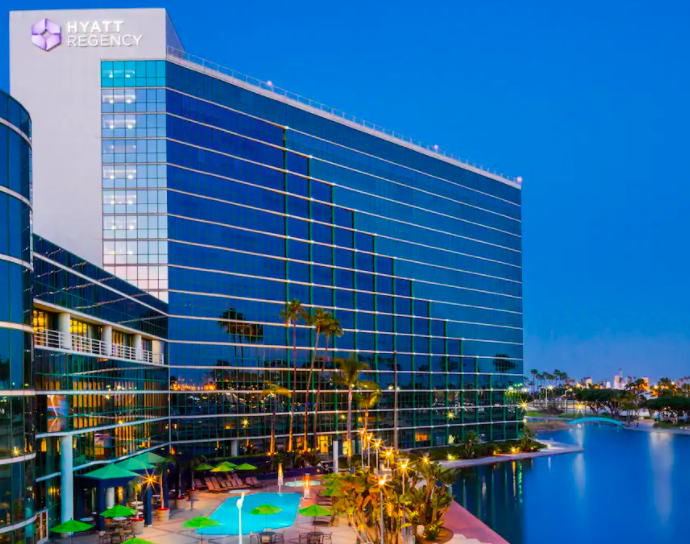 The 531-room Hyatt Regency in Downtown Long Beach will open its doors again on May 7 after a closure that began in March 2020, when the coronavirus pandemic hit California and travel restrictions were put in place to limit the spread of the virus.
"We are thrilled to once again welcome guests to experience Hyatt Regency Long Beach," the hotel's general manager, Sid Ramani said in an email.
Like many other hotels, the Hyatt Regency has used its year-plus closure to undertake renovations, adding a new dining space to the hotel's lobby. The Market|Bar will offer California cuisine and organic, sustainably sourced coffee from Oakland-based Red Bay Coffee.
According to Steve Goodling, president and CEO of the Long Beach Convention and Visitors Bureau, the reopening of the Regency is a sign of better days ahead for the local hospitality industry, many of whom did not expect business to return to normal until later this year.
"The reopening of the largest hotel in Downtown, the Hyatt Regency, is a true sign that the broader reopening of our economy is finally here, and that our hospitality and tourism industry is gearing up for a promising summer," Goodling said in an email. "Anecdotally, the hotels have been steadily increasing occupancy since late March, and the trend is continuing."