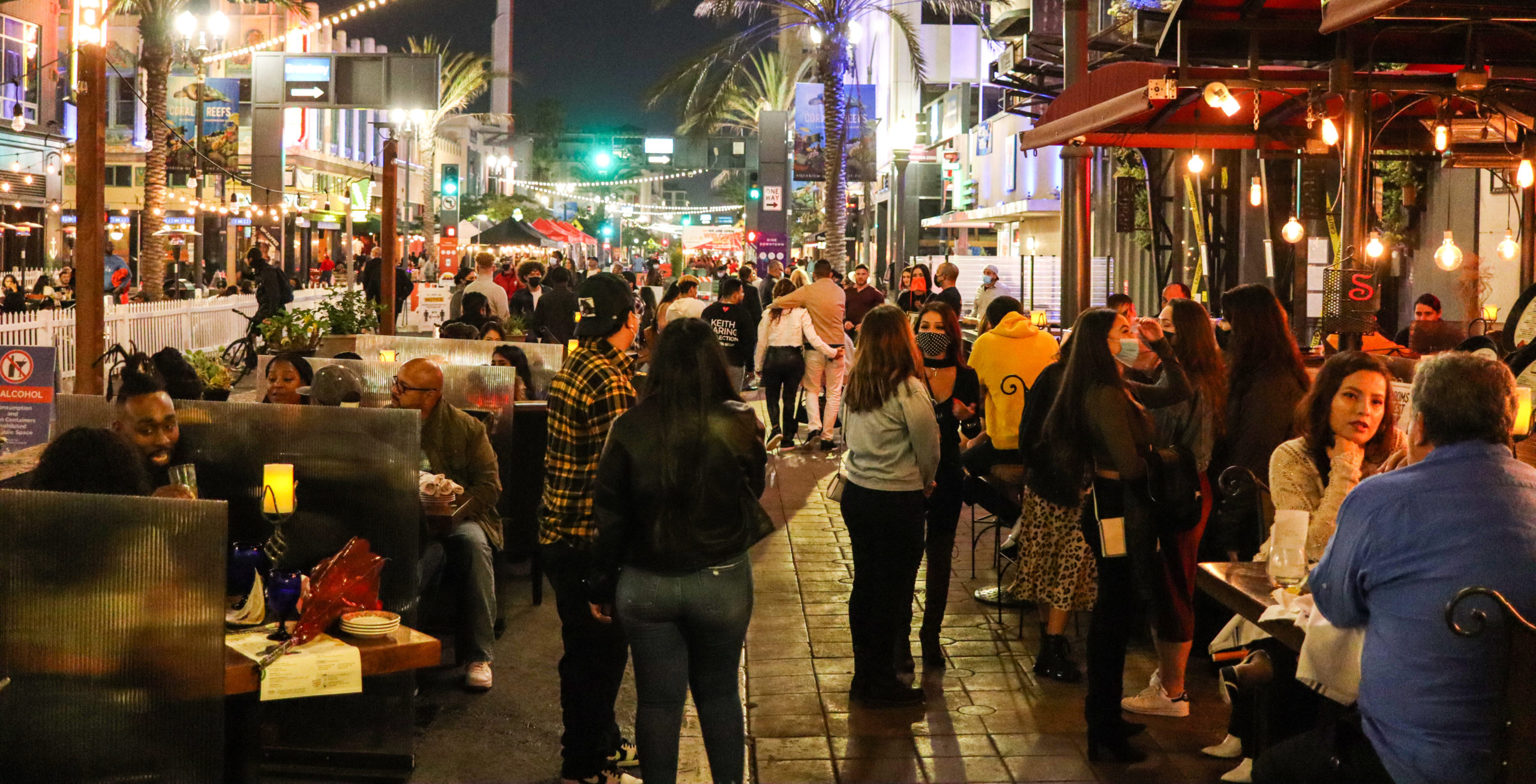 Businesses with outdoor dining will be able to apply for up to $10,000 in relief through the Downtown Long Beach Alliance's Outdoor Dining Reimbursement program beginning Monday, April 12.
Restaurants, bars, breweries, distilleries and wineries that have invested, or will invest, in parklets or other outdoor dining areas will be eligible for funding on a first-come, first-serve basis until the $250,000 fund is exhausted. The funding is part of the city's CARES Act grant from the state and county.
"It's overstating the obvious that the hospitality industry has been decimated and we want to provide relief and help rebuild that sector of our economy," DLBA President and CEO Kraig Kojian said in a statement.
The program will provide 100% in matching funds up to $10,000 to reimburse eligible expenses incurred between Dec. 29, 2020 and June 30, 2021. Eligible expenses include cladding, barriers, deck installations or improvements, furniture, lighting, heaters, personal protective equipment, sanitation equipment, signage, shade sails and canopies.
To apply, businesses must be located within the DLBA's boundaries, have a valid business license, must be approved by the city to operate outdoors and must be operating in adherence to the city's health orders. Before final approval, businesses must also provide receipts or other documentation of expenses.
Once approved, businesses will be required to submit a W9 form.
"This is the just the start of what DLBA and other like-minded organizations can do to help provide the necessary resources to resuscitate our local businesses," Kojian said.
Applications are available on the DLBA website or by calling 562-436-4259 and will be accepted through June 30 at midnight or until funding lasts.